Waived testing has recently received an increase of attention by healthcare professionals, the national media, and government regulators. As a result, many have started considering a new level of oversight in the certification of waived testing sites. As a member of the COLA Waived Program, you can be prepared for these changes.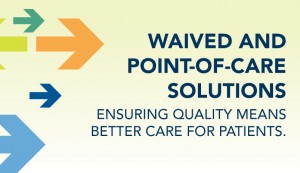 Now's the time to take advantage of COLA's waived testing compliance program – the better way to provide quality patient care and mitigate risk of non-compliance.
You run a quality lab – and you know COLA as the leader in lab quality. COLA's new CLIA Waived Tests program provides a user-friendly road map to compliance and quality, that blends education and practice management tools with recognition and achievement.