For more than a decade, we have published our digital publication — COLA inSights — focused on laboratory management, quality and safety.  Each issue is dedicated to a theme and includes best practices, technical and scientific advancements, changes to the CLIA regulations and recent laboratory news. Articles are informative for a diverse audience, including Laboratory Directors, Physicians, Technical Consultants, General and Technical Supervisors, Quality/Compliance Managers and testing personnel.  Click on the links below to access recent issues in our improved interactive format or you can download each issue.  If you are interested in receiving past issues of COLA inSights, please send us an email at learn@cola.org.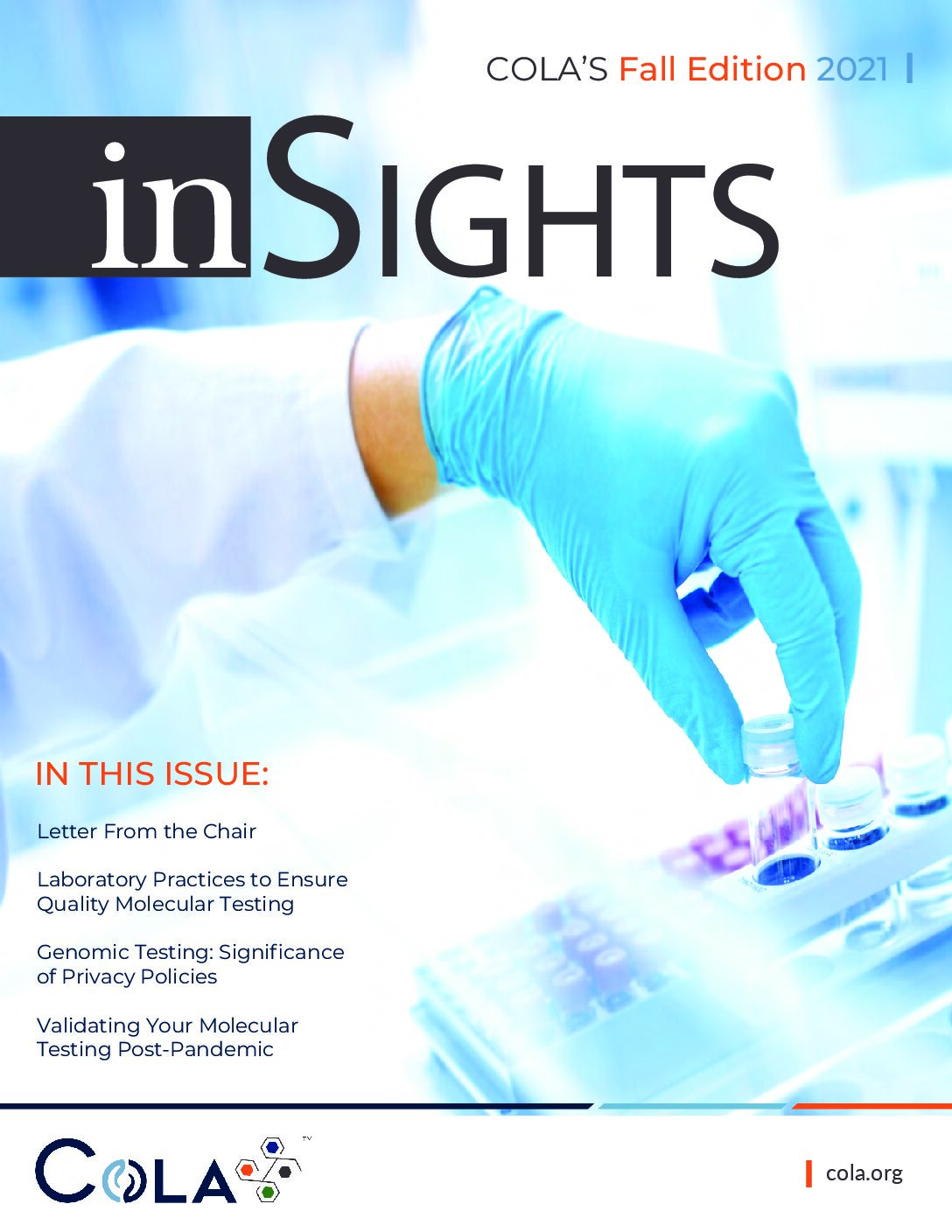 Fall 2021
Laboratory practices to ensure quality in molecular testing, including method validation, quality control, competency assessment and privacy are addressed in this edition.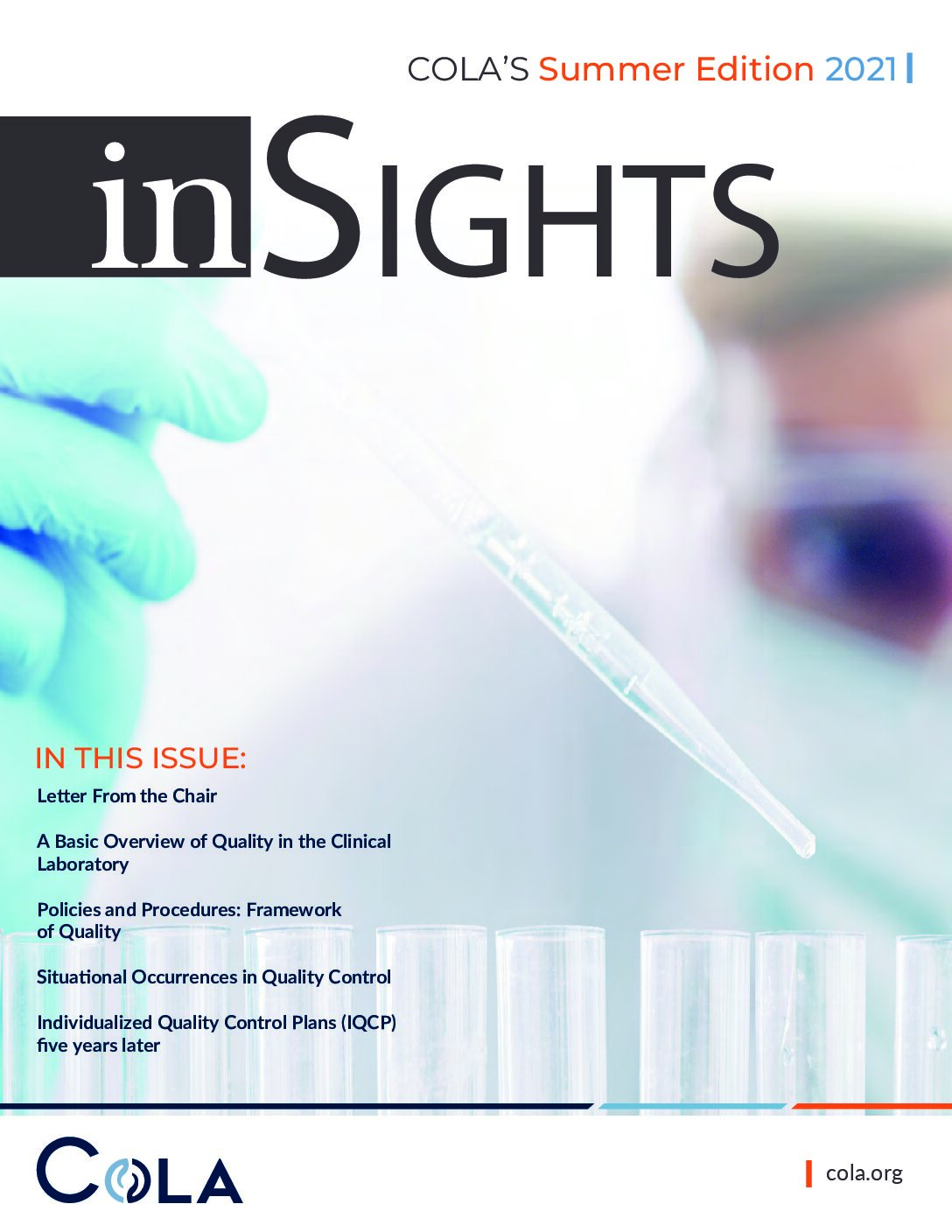 Summer 2021
This edition of inSights examines the basics of quality control, which is a critical component of any laboratory's commitment to achieving, improving and maintaining quality.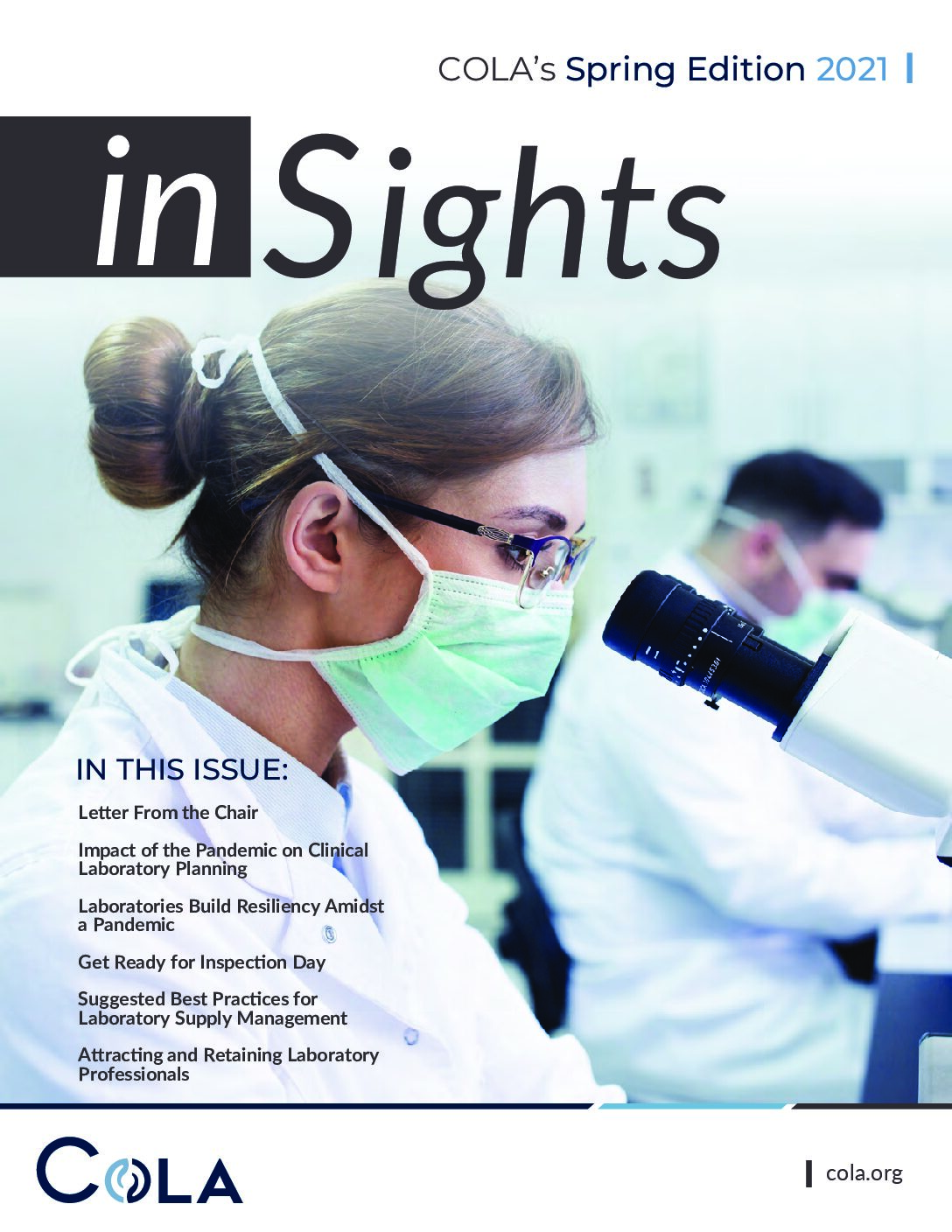 Spring 2021
This edition examines the impact of the pandemic on clinical laboratory planning. Lessons learned from the COVID-19 pandemic can be opportunities to build resilience and strengthen disaster preparedness.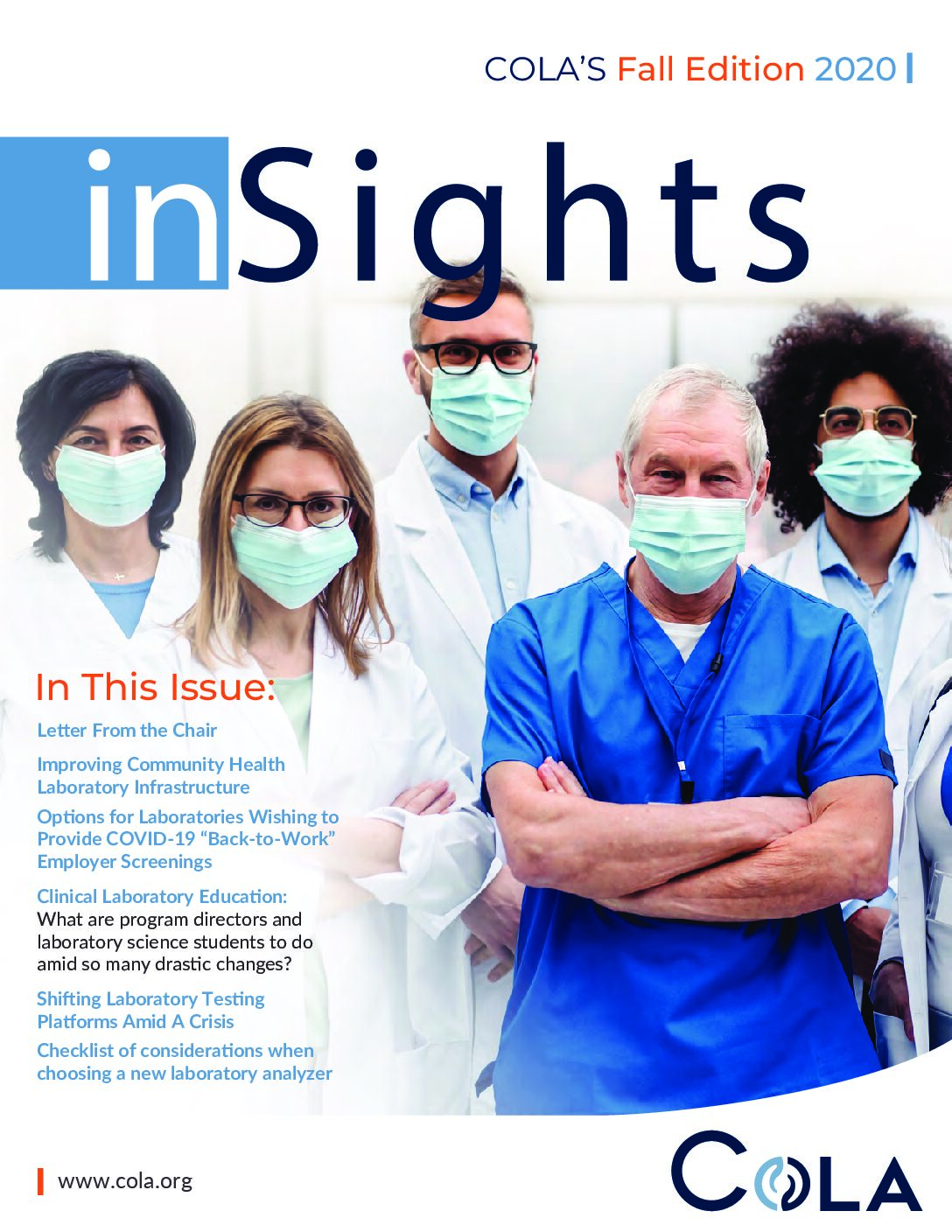 Fall 2020
This edition of inSights includes articles focused on improving the community laboratory infrastructure, clinical laboratory education and considerations when choosing a new laboratory analyzer.
Stay informed about the latest regulatory announcements, upcoming events, trending accreditation news and other laboratory topics.