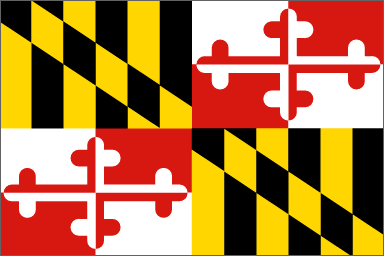 Most Maryland labs continue to experience difficulty finding qualified lab workers, according to a survey of Maryland's laboratory community.
According to the survey, 62% of laboratories report experiencing firsthand the workforce shortage through their own job recruitment and retention efforts.
The results were part of Lab(Vu): The COLA Survey 2011. COLA, a leading clinical laboratory accreditation firm based in Columbia, recently commissioned the study of Maryland's lab community.
More than 40,000 current lab jobs are vacant in the United States according to the Bureau of Labor Statistics. In 2007, Maryland's Commission on the Shortage in the Healthcare Workforce ranked "Medical and Clinical Laboratory Technicians" the state's ninth most in-demand healthcare occupation.
"These results document the persistence and breadth of a lab industry workforce shortage with the potential to affect the quality of patient care," said Douglas Beigel, CEO of COLA, who noted that lab testing has an estimated impact on over 70 percent of medical decisions.
"The bottom line: not even Maryland – home of Johns Hopkins Medicine, the University of Maryland Medical System, and the National Institutes of Health – is immune to this national phenomenon," Beigel noted.
The survey also demonstrated a lack of awareness among Maryland laboratory professionals of other public policy initiatives with the potential to impact both labs and patients alike.
Just over one quarter (27%) of labs reported being aware of proposals in Washington which, if passed, would establish the first-ever patient co-pay for lab services under Medicare Part B. Further, one in four respondents anticipates increasing lab test fees to cover the additional expenses resulting from implementing such a requirement.
The survey demonstrated that fewer than one in five respondents are familiar with the concept of "Accountable Care Organizations" (ACOs), a new health care payment and delivery reform model created by the Affordable Care Act to link provider reimbursements to quality metrics.
Under the voluntary ACO plan, providers who band together and who meet certain quality standards may share in the distribution of the savings they achieve for the Medicare program. Even though regulations implementing the ACO model are scheduled to take effect in January 2012, only one in four labs familiar with the concept believe that ACOs will impact their lab's ability to operate in Maryland.
Of the 170 survey respondents, the majority (54%) represent small physician office laboratories, a segment of the laboratory industry that is not often heard from. The remaining respondents represent either hospitals (25%) or other types of laboratories (21%). The survey was performed by Hollander Cohen McBride, a Towson-based marketing research firm.
With respect to the lab workforce shortage, COLA has been spearheading an initiative to broaden awareness of career opportunities in the lab sciences among middle school and community college students in Maryland and nationally. Additionally, COLA is also working to develop an initiative to connect returning veterans with lab careers.
"Growing the lab workforce shortage is not something government or academia can solve by themselves," Beigel stated. "The lab community itself needs to step up, too."
The complete survey results are available at