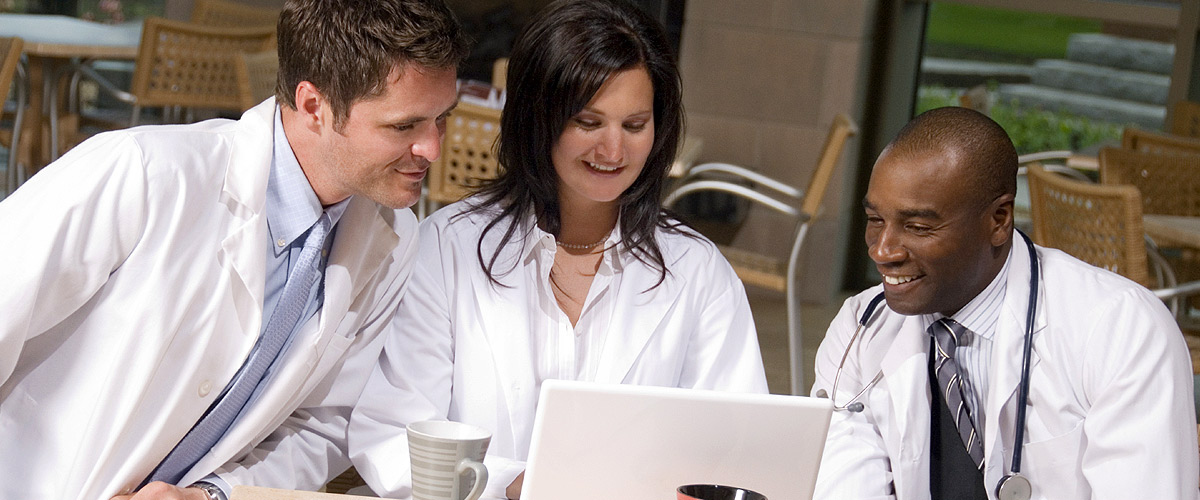 The nation's healthcare system continues to be buffeted by enormous change, including implementation of The Affordable Care Act, the rise of new healthcare delivery models such as the Patient Centered Medical Home (PCMH) and Accountable Care Organizations (ACOs), fewer regulated tests, and fewer qualified lab workers.  Another trend with major implications for clinical laboratories is the rise of the "bedless" hospital and other community-based health care facilities.
According to a recent article in the laboratory industry publication Dark Daily, "New hospitals are being designed and built around a new treatment paradigm: that tomorrow's patient will get sophisticated treatment, then mostly go home to sleep in their own beds. That means fewer inpatient beds in service and shorter hospital stays."
The article points to two examples of recently constructed hospitals that exemplify this trend —
Montefiore Ambulatory Care Center in the Bronx and a new replacement naval hospital at Camp Pendleton, near San Diego.
The new Camp Pendleton facility, for example, will feature fewer than 100 beds. Instead, the Navy expects 2,000 outpatient visits daily at the facility, and is organizing its facilities, including an onsite clinical laboratory, accordingly.  The Montefiore facility will focus on multidisciplinary care, using technology that allows the hospital to provide necessary treatments without the need for hospitalization.
A 2013 Hospital Construction Survey conducted by Health Facilities Management and the American Society for Healthcare Engineering identified similar trends in community-based health care. The 612 respondents — who included vice presidents and directors of facilities management and operations at U.S. hospitals — identified future facility development plans and construction projects to include:
11 percent, ambulatory surgery centers
11 percent, satellite offices catering to specialities;
15 percent, outpatient facilities in neighborhood settings;
12 percent, urgent care facilities in neighborhood settings;
15 percent, new medical office building construction.
These evolving patient care models are in direct response to healthcare reform, in which providers are being rewarded for not only keeping patients healthy, but also for reining in costs and improving overall quality.  In hospital and other settings, emphasizing outpatient work over an inpatient approach is the inevitable result of this new reality.
The role of labs
What does this mean for clinical laboratory managers? Not simply a commodity, lab medicine will play a central role in these bedless and other community-based models, as 70 percent of diagnostic decisions result from work done in laboratories. But, at the same time, "laboratories can add logical structure, support efficient workflow, and promote patient care and safety through the process," according to a January 7, 2013 article in Advance for Administrators of the Laboratory entitled "Laboratory, Outreach & the ACO Model."
A "natural integrator," the lab adds value "by offering advanced core technologies within the lab, integrating lab information across the continuum of care, and anticipating patient needs and access to care," the Advance article points out.  "The Laboratory Information System (LIS) is often the accumulator of this information, while also providing valuable information about test utilization and other metrics to illuminate opportunities for cost savings."
Other strategies1 which labs can utilize to demonstrate their value in new patient care models include the following, according to ARUP Laboratories, a major national reference laboratory:
Develop outreach by extending lab services outside the four walls of the lab.
Build electronic connectivity solutions to providers in a way that integrates data in and out of physician practice EMRs.
(Promote) lean internal laboratory processes.
Develop utilization management tools.
Understand the laboratory's role in the big picture.
A commitment to excellence while adding value
Of course, as laboratories seek to define how they will deliver value-driven services in this new healthcare environment, a commitment to laboratory excellence must remain paramount.
To assist laboratories in framing their proper role in emerging new healthcare delivery models, COLA recently introduced a new recognition program, called Patient Centered Laboratory Excellence (PCLE) which emphasizes good laboratory practices above and beyond current regulatory requirements for all laboratories regardless of their CLIA-designated complexity.  Practitioners using the services of a COLA PCLE-recognized laboratory can be assured of high quality results, generated by well trained staff who use state-of-the- art communications to deliver enhanced access to results to both patients and providers.
COLA also offers a PCLE e-module to help laboratories assess their operations to determine if they are operating in accordance with PCMH and ACO organizations. The online tool features information on PCMH standards for laboratories; case studies illustrating how labs averted potential problems by improving quality standards; and an online library, including links to CMS educational resources and COLA courses and products designed to promote quality practices.
Laboratories that take advantage of all of these tools and strategies will be uniquely positioned to succeed in the new era of healthcare which is now dawning.  As the Dark Daily article concludes, "The medical laboratories and pathology groups that succeed in the coming cycle of proactive healthcare will be those that develop innovative ways to add value to the swiftly evolving models of integrated clinical care."
 ###
 1The Role of Laboratory Medicine in Accountable Care Organizations, by Joe Miles, MT(ASCP), MHS and Ronald L. Weiss, MD, MBA, August, 2011, Arup Laboratories
If you would like to follow COLA for more timely updates and industry perspectives, you can follow/subscribe at the following links: