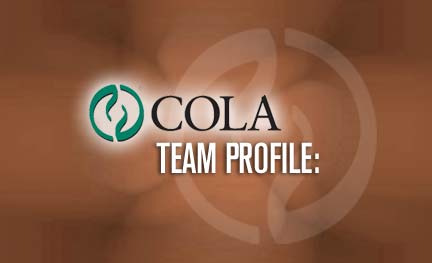 Veteran Technical Consultant Applies Knowledge, People Skills to Duties
When asked to characterize his role at COLA during the past 15 years, Irwin Rothenberg modestly describes it as "horizontally diversified."
By this, he is referring to the fact that, as one of COLA's Technical Consultants, he applies his technical experience to a broad cross-section of the organization's activities.
"Sometimes I'm answering clients' technical questions to help them prepare for an upcoming survey," Rothenberg stated. "Other times I am performing surveys myself."
Rothenberg acquired the technical knowledge he brought to COLA during his previous role as manager of several labs during the previous twenty years. Coming to COLA afforded him the opportunity to "do something different" in the med tech field. He enjoys his job because it "keeps him sharp and in touch with" all the work COLA does, and allows him to use both his technical and people skills.
Rothenberg's duties have an educational component as well. He frequently presents at COLA's symposia, participates in webinars, and provides technical training to new COLA staff.
He credits his decision to enter the lab profession to the influence of "great schools and excellent teachers." He says that the work he does gives him a chance to make a real contribution to patient care. "This is an area in which you can see the results of our efforts to improve things," he notes. "You perform an initial lab survey, and two years later you can see a major difference."
Rothenberg believes laboratory medicine will be transformed by technical advances in the years ahead. "The best is yet to come in the field especially because of advances in communication and instrumentation," he notes. "It is now possible to instantly communicate lab results around the world, thus broadening both the scope and reach of lab medicine and helping to bring about societal change."
He hopes more young people will elect to choose the same professional path that has brought him so much satisfaction.
"The med tech field allows individuals to utilize all their skills, knowledge, and experience," he states. "From the lab to the regulatory arena to classroom, you can choose the career path which best suits you."
"It's a great field to be in," he concludes. "It gives you the chance to make a contribution to improved care and longevity. It offers job security. And, it gives the individual the opportunity to realize his or her own potential."