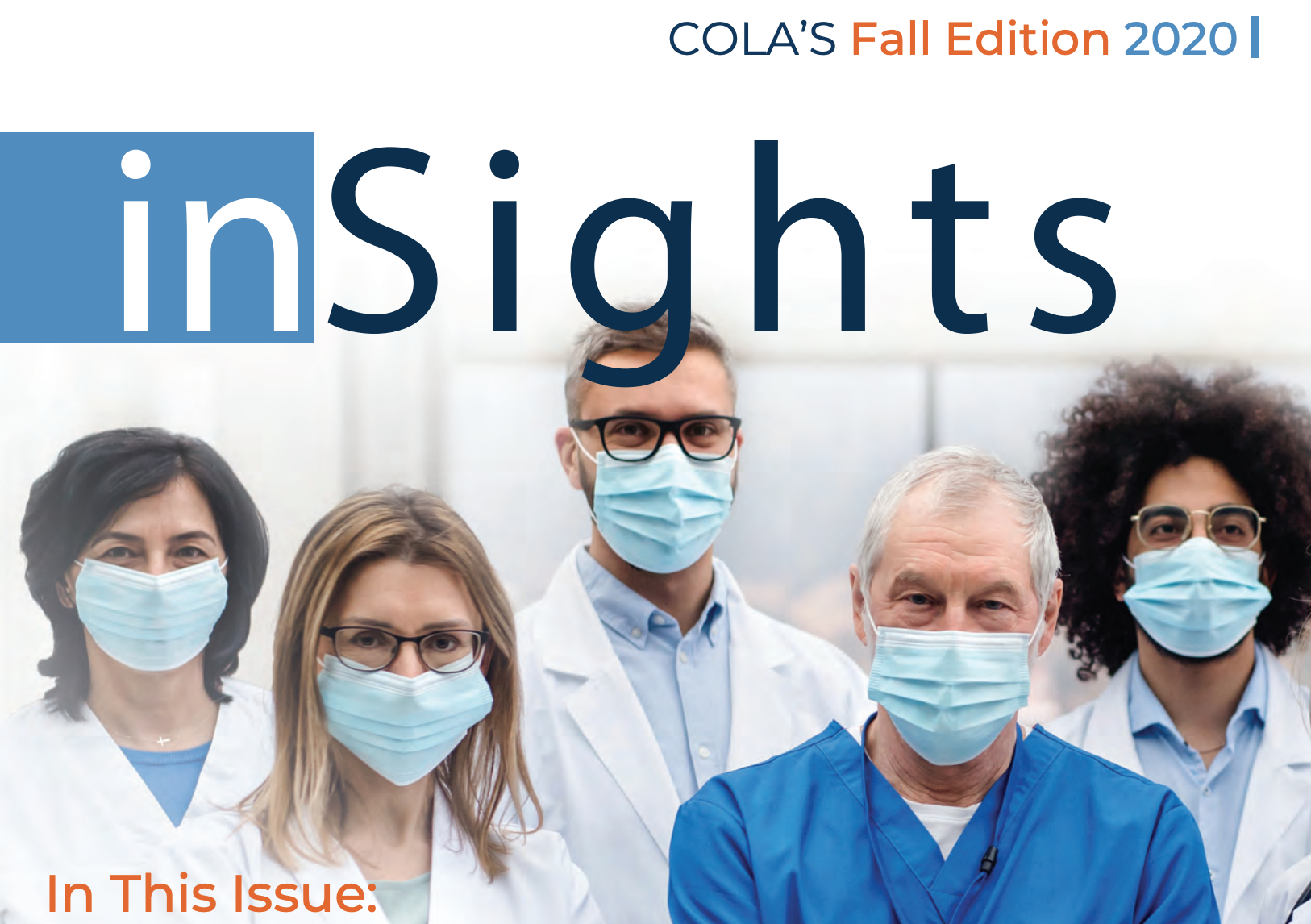 COLA, a national laboratory accreditor dedicated to quality in laboratory medicine and patient care, announces the release of its latest publication centered around the recent COVID-19 pandemic.  
COLA's inSights is a publication containing specialized articles written by experts in the clinical laboratory field on topics carefully chosen to be of special interest to laboratorians. The latest inSights includes topics on laboratories providing "back-to-work" screenings, shifting testing platforms due to the pandemic and more. 
"Laboratories can count on the people at COLA to do all they can to support maintaining high levels of laboratory quality, especially during this pandemic. That is why I am excited to announce the release of our new inSights," said Nancy Stratton, CEO of COLA. "The articles offer helpful points for people working in laboratories during these uncertain times. Now more than ever, medical laboratory professionals are the key to reigning in the virus. Their expertise is crucial for producing the test results needed for proper diagnosis and treatment."  
COLA's inSights articles are written by COLA subject matter experts in clinical laboratory management and quality care. They include real-life case histories and proven recommendations for quality improvement for laboratories working to meet CLIA Regulations.
Click here to access the recent issues of COLA's inSights.