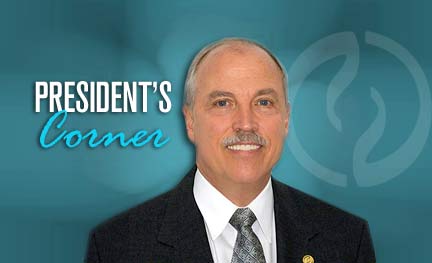 Preserving Patient Safety as a Budget Priority
As the 112th Congress continues to consider significant cuts to the current federal budget and beyond, many vital programs affecting the nation's public health and safety could be in serious jeopardy.
At COLA, we are particularly concerned with the potential impact the budget cuts would have on the Centers for Medicare and Medicaid Services (CMS), which is the federal oversight agency that monitors and accredits clinical diagnostic laboratories around the nation. The practical effects of these cuts could jeopardize CMS's ability to conduct the essential inspection, training and educational components of their programs at appropriate levels. If this should occur, the impact could directly affect patient safety. The fallout from this budgetary action would be felt in every Health Department across the country, since laboratory certification is carried out at the state level using funds received from the federal government via CMS.
Our health care system relies on laboratories to provide the fast, accurate information doctors and other health professionals need to diagnose and treat patients and monitor and prevent disease outbreaks such as Salmonella or the H1N1 virus. Oversight is essential, since inaccurate laboratory tests on human specimens could lead to improper treatment, undue patient anxiety and suffering, and higher health care costs across the spectrum.
The Clinical Laboratory Improvement Amendments of 1988 (CLIA) strengthened and extended the quality requirements labs use to perform tests for diagnosing or treating disease. CMS oversees implementation of these CLIA requirements and the activities of all survey organizations, including individual state survey agencies and private accrediting organizations such as COLA.
Most clinical labs regulated under CLIA must obtain a certificate from CMS, but those that conduct moderate- to high-complexity tests must also undergo biennial inspections, called surveys. These inspections assess lab compliance with mandated personnel and testing standards; laboratories also are required to participate in proficiency testing to ensure accurate, quality lab results.
In recent years, despite CLIA, lab quality control problems in several states have raised questions about the adequacy of oversight of laboratories. A 2006 report by the Governmental Accountability Office (GAO) on clinical lab quality suggested that real and potential lab quality and patient safety problems exist because of survey, complaint, and enforcement weaknesses. A sample of states confirmed that some survey organizations, for example, do not cite all serious deficiencies, and that surveyors may even be reluctant to cite problems because they view their role as educational rather than regulatory. In some cases, state surveyors are instructed not to cite some detrimental deficiencies for more than two years after implementing new lab requirements. The report also suggested that lab workers file complaints infrequently because of concern about possible retaliation, or even a lack of understanding about how to file a complaint.
These types of potentially dire inspection problems will only be exacerbated by budget cutbacks at the federal and state level. Fewer dollars to support laboratory accreditation may translate into fewer state surveyors on the job, thereby impacting CMS's ability to adequately monitor state safety operations. This could lead to more missed opportunities to find and correct serious clinical laboratory deficiencies. Budget cuts will magnify problems that exist because of the already complex matrix of state and federal accreditation programs.
Further, CMS recently announced "the largest national effort on patient safety" it has ever mounted. If this initiative is subjected to budget cuts, it may be difficult for CMS to build the type of continuous monitoring needed to eliminate laboratory quality problems once and for all.
Perhaps more importantly, educational outreach programs, designed to prevent repeat problems or deficiencies, may need to be tabled or eliminated altogether. Education and technical support are critical to the implementation and enforcement of laboratory performance requirements and, in my view, are the keys to effecting real improvements in laboratory performance and preventing deficiencies which will provide patients with more accurate lab test results.
Great strides have been made in improving laboratory quality since CLIA was promulgated but we must remain vigilant to ensure that quality patient care is never comprised. Patients deserve to feel as confident about the work performed by the lab professionals they meet, as they do about the family doctor they know and trust. A strong, accurate and well-funded laboratory accreditation process is the only way to ensure that they do.