Patient Safety Program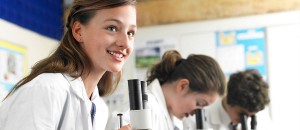 COLA began its Patient Safety Program in 2008.  Each year, COLA focuses on an area of laboratory medicine that has high error rates and significant impact on patient safety. COLA develops education on best practices for the implementation of the selected area.
Topics covered have included the following:
The importance of proper patient identification
Identifying specimens across the path of workflow
Safe storage of blood for transfusion
Universal Precautions
Hand Hygiene
 COLA members can access the current and past Patient Safety Materials via the Education Center on COLAcentral.
The COLA Patient Safety Goal for 2019 is:
QA 6.1: Does the laboratory have a process for monitoring the integrity of all specimens received for testing, specifically for specimen age, and storage and transport temperature?
This is a significant quality monitor, particularly for labs that receive specimens from other locations and those that perform batch testing. Specimens that are not received or tested within the lab's established acceptability criteria must be rejected. Rejected specimens should be logged and monitored for patterns. Patterns related to submission are addressed with the submitting client(s). Patterns related to delays in testing are addressed by laboratory management. The process can be written or verbally explained, but rejected specimens must be documented and monitored. All corrective action and follow-up QA activities must be documented.
If specimen integrity is compromised, it is likely to produce inaccurate results, which may be potentially harmful to the patient. Some factors affecting specimen integrity include:
Inappropriate storage temperatures(i.e., allowing urine or culture samples to sit in a lock box during the summer months with no temperature monitor)
Collecting the patient sample in an inappropriate container
Delay in testing or submitting the sample to the lab
Inappropriate handling of samples (i.e. allowing serum to sit on the red cells can affect certain test results such as potassium).
Things you can do to ensure sample integrity:
Properly train and perform competency assessments on all personnel that collect patient samples.
When collecting samples, ensure that the proper container is used. If in doubt, consult the laboratory manual or call the laboratory.
Provide a detailed specimen collection procedure to all sites that submit samples to the laboratory. Include a section for rejecting specimens.
Properly store all samples per manufacturer's recommendations. If the laboratory performs laboratory-developed tests (LDT), specimen stability studies for specimen age, storage and transport must be performed.
Ensure that all samples contain at least 2 unique identifiers and the information on the sample matches the information on the requisition.
Proper training of personnel who collect and handle specimens is the key to ensuring sample integrity. Improper training can lead to high sample rejection volume and/or compromised patient results, which can affect the outcome of patient care.
---
COLA's Previous Safety Goals
COLA Patient Safety Program 2008: Patient Identification
COLA Patient Safety Program 2009: Specimen Identification
COLA Patient Safety Program 2010: Specimen ID Across the Path of Workflow
COLA Patient Safety Program 2011: Reporting Panic Results
COLA Patient Safety Program 2012:  FDA voluntary reporting of device-related adverse events
COLA Patient Safety Program 2013: Patient Identification
COLA Patient Safety Program 2014: Safe storage of blood for transfusion
COLA Patient Safety Program 2015:  Universal Precautions
COLA Patient Safety Program 2016:  Hand Hygiene
COLA Patient Safety Program 2017:  Risk Management
COLA Patient Safety Program 2018:  Patient Identification
COLA Patient Safety Program 2019:  Specimen Integrity
Click Here to Download Previous Safety Goal Documents
---
Other Safety Resources
COLA Lab Guide 53 – Individual Quality Control Plans