COLA's Laboratory Director course will prepare participants to meet the CLIA requirements for Laboratory Director, promote successful management of laboratory operations and effectively oversee required staff.
Physicians who complete our Laboratory Director course can qualify to be a director of a moderate complexity laboratory and obtain the required 20 CME credits in the process. The course will provide the learner with ease of accessibility and material that is concise and practical, with self-paced modules delivered through a blended online learning environment.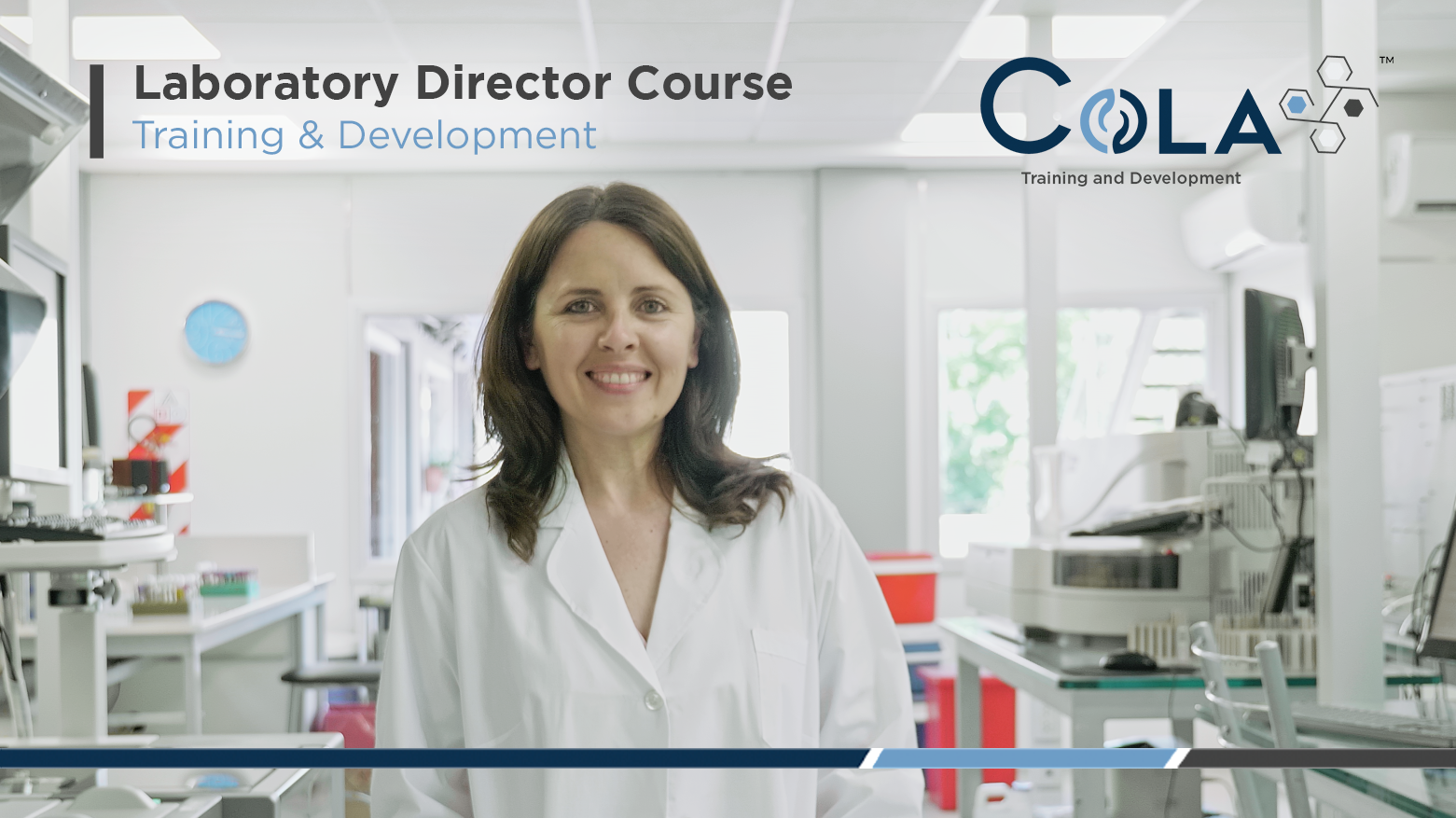 General Responsibilities
Personnel Management Responsibilities
Procedural Responsibilities
Quality Control/Quality Assessment Responsibilities
Proficiency Testing Responsibilities
CME Credits
---
American Academy of Family Physicians (AAFP) credits are recognized by the American Medical Association (AMA), American Osteopathic Association (AOA) and other health professional organizations.
CEU Credits
---
Professional Acknowledgment for Continuing Education (PACE) offers continuing education credits to laboratory professionals. P.A.C.E. ® approved programs are accepted by the ASCP-BOC for recertification, and for license renewal in all licensure states except Florida.
Intended Audience
---
Doctors of medicine, osteopathy, or podiatry seeking to fulfill CLIA requirement at 42 CFR 493.1405(b)(2)(ii)(B) may use the 20 CME credits. If you are not a physician, you cannot qualify as a laboratory director for moderate complexity laboratories by taking this course.
Intended Audience
---
This course can serve as valuable continuing education for laboratory supervisors, registered nurses, respiratory therapists, and many other healthcare professionals with a role in laboratory services in:

Long term care facilities

Public health departments
Verlin K. Janzen, MD
Kathy Nucifora
Danielle Stroughton Duncan
Susan Densford
Nicole Colby
Maurica Price
Kathy Wilson
CRI is an independent entity and is not affiliated in any way with COLA.  CRI courses, products, and materials are not sanctioned or endorsed by COLA.  COLA does not give preferential treatment to CRI or CRI customers.