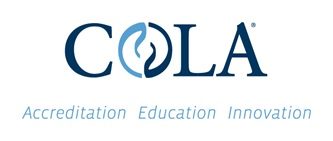 US News and World Report calls them "unsung heroes of the healthcare industry," and the occupation one of the best careers to have in 2011. The American Society of Clinical Pathology (ASCP) says half the labs in the United States are having a hard time finding enough of them to meet their needs.
Even in an economy still shaking off the effects of the Great Recession, demand for lab technicians is not only strong, it is slated to grow exponentially over the next decade.
According to U. S. Labor Department statistics, the number of clinical lab workers is expected to grow 16 % between 2008 and 2018, adding 25,000 jobs. Retirements and turnover within the present workforce may push the number of new opportunities even higher.  Most growth is expected to occur in private diagnostic labs as well as physicians' offices.
In addition to the strong demand for the position, the pay scale and the relatively modest educational requirements are also expected to draw newcomers to the field. In 2009, media annual take-home pay for lab technicians was $36,030.  Salaries for those in senior supervisory positions can surpass $55,000 a year.
In terms of education, people can enter the profession by earning an associate's degree or completing a certification program. And, as is the case with other professions, your earning potential grows as you add credentials. ASCP found that certified medical laboratory professionals earn 14 percent more than their non-certified counterparts. Laboratory technicians can also become technologists by completing additional educational or licensing requirements, exposing them to additional avenues of career growth.
"The growth in demand for lab technicians is a great story that we in the industry need to do a better job of communicating," stated Douglas Beigel, Chief Executive Officer of COLA. Beigel attributed shortages among laboratory technicians to a lack of awareness of the laboratory profession and the career opportunities it offers, especially among young people.
"In addition to helping our clients meet their certification requirements under CLIA, we want assist them in their long-term quality assurance activities," Beigel explained. "That means doing what we can to increase both the size and quality of the laboratory workforce."
Beigel stated that COLA will be participating in numerous activities in the coming months in order to educate students about the laboratory sciences. "We want to bring the profession to them," he explained.  "We want to alert them to a potentially lucrative career path they might not have even considered."
"Many lab professionals do their jobs quietly, away from the patients they ultimately serve. By broadening their profile, we hope to broaden their ranks as well," Beigel noted.