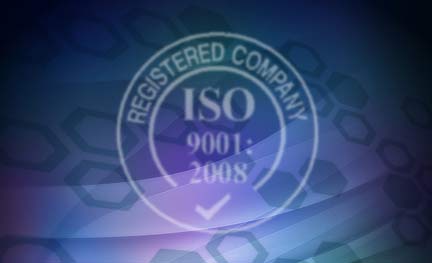 Well, it's official. COLA is no longer simply "recommended" for certification under the International Organization for Standardization (ISO). It's there!
This week, COLA received its certificate from the British Standards Institute (BSI) confirming COLA's registration under ISO Standard 9001: 2008.
COLA cleared the last hurdle on April 18, 2011, when BSI Management Systems auditor Jennifer Eckstein Coon informed Kathryn Connolly, COLA's Quality Systems Manager, that COLA's corrective action plan to resolve the four minor "nonconformities" identified during stage II of the ISO certification process has been accepted. Long term action plans have been defined to prevent recurrence.
This is the culmination of a process COLA initiated in 2006. But the process does not end here. ISO auditors will return in six months to perform a follow-up inspection, and then every six months after that.
This is a big win for COLA for three reasons.
First, its new ISO status bolsters COLA's ability to protect patient safety by promoting laboratory excellence. Through a structured process, COLA can assure patients that its laboratories meet standards rigorously tested by a third party.
Second, COLA has demonstrated that it talks the talk and walks the walk by subjecting itself to the same kind of third party review our surveyors perform for our customers.
Third, COLA is the only healthcare accreditation organization deemed by CMS certified to ISO's 9001 standard.
"Thanks to everyone who helped make very proud of our team for making our goal of ISO certification a reality," stated COLA CEO Doug Beigel. "Everything COLA does tracks back to one purpose: improving patient safety. By adhering to high ISO standards, COLA is better positioned to help clinical labs meet the high standards doctors expect and patients deserve."