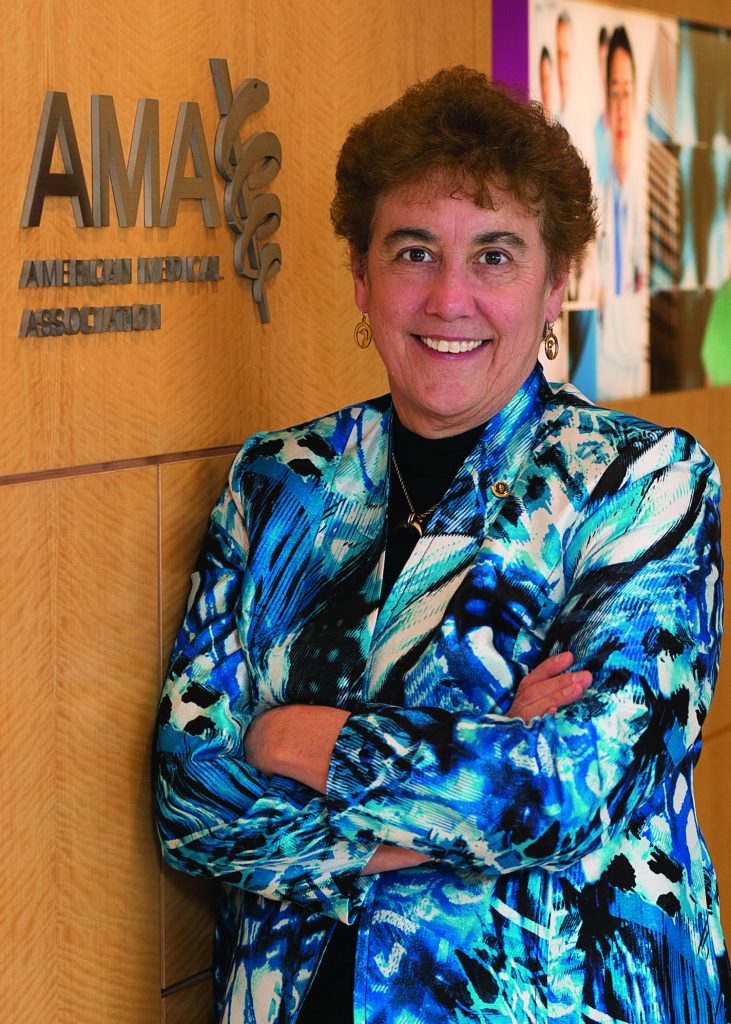 COLA, a national laboratory accreditor and an advocate for quality in laboratory medicine and patient care, announced New Hampshire Physician, Georgia A. Tuttle, M.D., has been appointed to the organization's Board of Directors by the American Medical Association (AMA).
Dr. Tuttle, a practicing dermatologist in Lebanon, NH for 30 years, was the first woman elected president of the New Hampshire Medical Society.  Re-elected in 2015 to the AMA Board of Trustees, Dr. Tuttle previously served in the AMA House of Delegates for 15 years as an alternate delegate and then delegate from New Hampshire. In addition to chairing the AMA Council on Medical Service, Dr. Tuttle has served as chair of the New England delegation to the AMA, state chair to the AMA Organized Medical Staff Section and as a member of the AMA Dermatology Section Council.
Dr. Tuttle graduated from the University of Maine and received her M.D. from the Tufts University School of Medicine in Boston. Dr. Tuttle's alma mater honored her with its 2005 Distinguished Alumnus Award for her service to medicine and significant achievement in organized medicine. She remains active in her community, serving on the Lebanon City Council and in her 7th consecutive term as the city's mayor.
"We are honored to have Dr. Tuttle join our team," said Douglas Beigel, Chief Executive Officer of COLA. "We look forward to her expertise and the contribution of her unique perspectives to the Board of Directors."
About COLA
COLA accredits nearly 8,000 medical laboratories and provides the clinical laboratory with a program of education, consultation, and accreditation. The organization is an independent, non-profit accreditor whose education program and standards enable clinical laboratories and staff to meet U.S. CLIA and other regulatory requirements.  COLA is recognized by the Centers for Medicare and Medicaid Services as a deemed accrediting organization. COLA's program is endorsed by the American Medical Association (AMA), the American Academy of Family Physicians (AAFP), the American College of Physicians (ACP), and is also recognized by The Joint Commission.  For more information about COLA accreditation services and educational products, and online educational opportunities, please call 800-981-9883 or visit COLA's web site at www.cola.org[/vc_column_text][/vc_column][/vc_row]