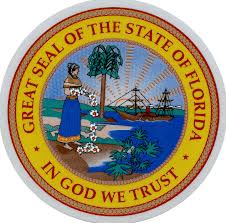 Here is an update on the legislation we informed you about yesterday.
Senate Substitute Amendment 762612 to SB 966 would give the College of American Pathology (CAP) exclusive authority to accredit laboratories licensed after July 1, 2013 which "perform quantitative drug testing using high complexity tests" as categorized under the Clinical Laboratory Improvement Act Amendments of 1988 (CLIA 88).  The Florida Senate could vote on this proposal as early as today.
However, SB 966 has become bogged down with over sixty amendments, and sources in Florida raise the possibility that the bill may collapse under its own weight as a result. Therefore, there are allegedly efforts underway to transfer the amendment to another bill such as HB 1159, another healthcare-related bill that passed the Florida House of Representatives on Monday and now awaits action in the Senate.
If enacted, some believe this proposal could set a precedent by encroaching upon a laboratory's right to hire the accrediting body it chooses. If passed, it could also unfairly infringe upon the right of other qualified, experienced, and recognized accrediting bodies to deliver services in the marketplace.
Should you wish to communicate your views about this matter, please consider contacting the following individuals:
Senator Jack Latvala (Amendment sponsor), 408 Senate Office Building, 404 South Monroe Street, Tallahassee, FL 32399-1100, (850) 487-5020, latvala.jack.web@flsenate.gov
Senator Aaron Bean (SB 966 sponsor), 302 Senate Office Building, 404 South Monroe Street, Tallahassee, FL 32399-1100, (850) 487-5004, FAX (850) 410-4805, bean.aaron.web@flsenate.gov
Additionally, you may use these links to identify your own representative and senator for the purpose of communicating with them as well.
If you have questions, contact Richard Cross, COLA's Government Relations and External Affairs Manager, at 410-423-3783 or rcross@cola.org.
If you would like to follow COLA for more timely updates and industry perspectives, you can follow/subscribe at the following links: