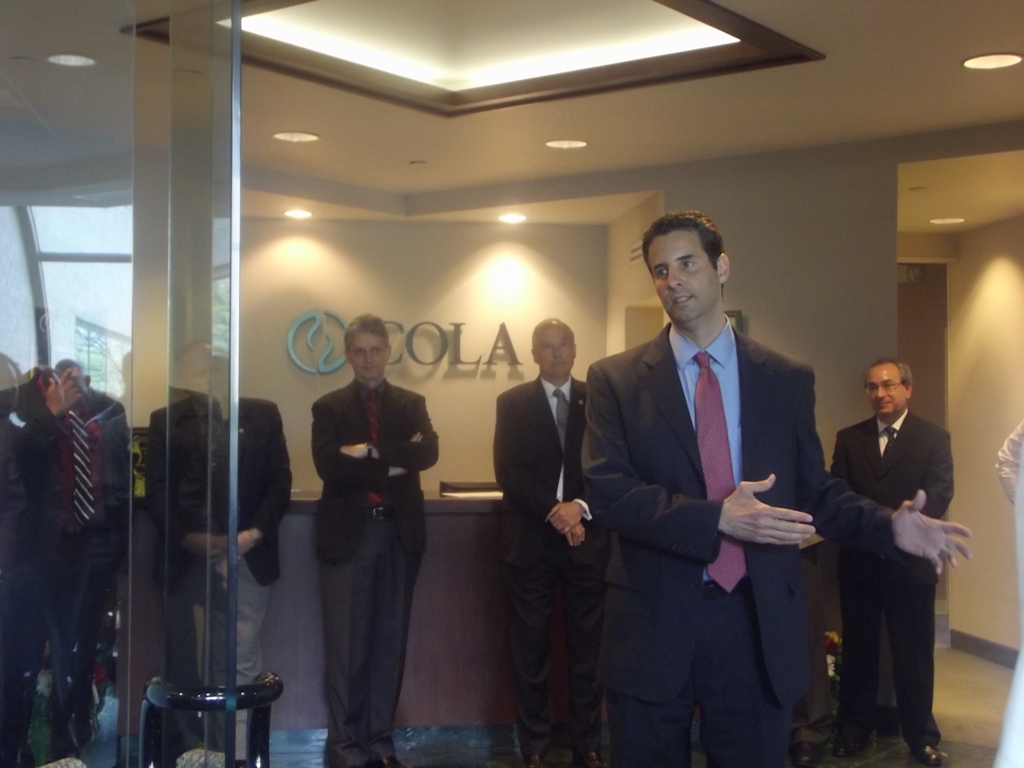 Congressman John Sarbanes (D-MD-03) visited the Columbia headquarters of COLA, the largest private accreditor of clinical laboratories in the United States, where he met privately with COLA's leadership team, including Chief Executive Officer Douglas Beigel, and later with nearly 50 of COLA's employees in an informal "town hall" forum.
Congressman Sarbanes, who chaired the healthcare practice at the Baltimore law firm Venable prior to his election to Congress in 2006, is a member of the Energy and Commerce Committee, which has broad oversight over healthcare matters.
COLA briefed the Congressman on the critical role of laboratory medicine and the current workforceshortage where over 40,000 lab job openings go unfilled, with a projected shortage of more than 14,000 professionals needed annually. To stem the growing workforce shortage, COLA will be introducing a new "Give Back Day" program, designed to attract young people to the field of laboratory medicine. COLA had the opportunity to share these new program materials with Congressman Sarbanes before they are officially introduced during National Medical Laboratory Professionals Week, which occurs April 22-28.
If you would like to follow COLA for more timely updates and industry perspectives, you can follow/subscribe at the following links: