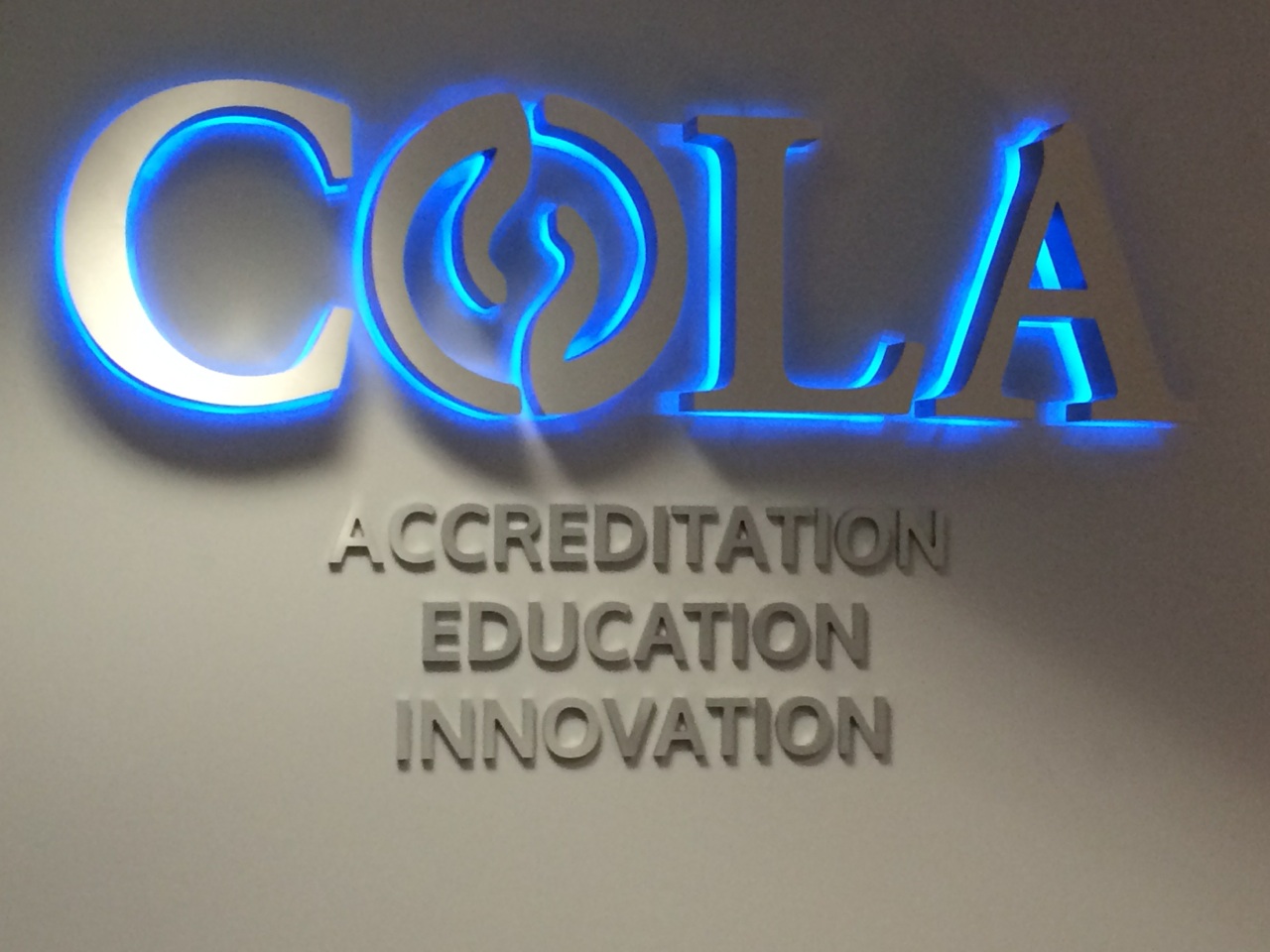 In February, COLA unveiled its newly renovated headquarters on Broken Land Parkway in Columbia, Maryland. The unveiling was marked by a ceremonial ribbon cutting and an open house reception that was streamed live over the Internet to COLA surveyors and employees all around the country.
The ceremony included COLA Chief Executive Officer Douglas Beigel, COLA Board Chairman Dr. Richard Wherry, members of COLA's Board of Directors, and the American College of Physicians (ACP), and COLA employees and families.
Representing the Howard County community at the event were State Senator James Robey, Delegate Guy Guzzone, Councilwoman Jen Terrasa, as well as representatives from Howard Community College and the Howard County Office of Economic Development.
The recent renovations to the space COLA has occupied for twenty years have reduced COLA's physical footprint from about 12,000 sq. ft. to 9,000 sq. ft. The new headquarters enhances efficiencies, gives COLA adequate room to grow, and reflects the growing role virtual working will play at the organization.
"COLA's customer satisfaction levels remained very high during our virtual working experience, and as a result, we expect that working remotely will become a permanent part of our identity," said Beigel. "This new staffing approach, along with our streamlined new space will enhance efficiencies and enable COLA to channel more resources into activities that support our clients."
If you would like to follow COLA for more timely updates and industry perspectives, you can follow/subscribe at the following links: