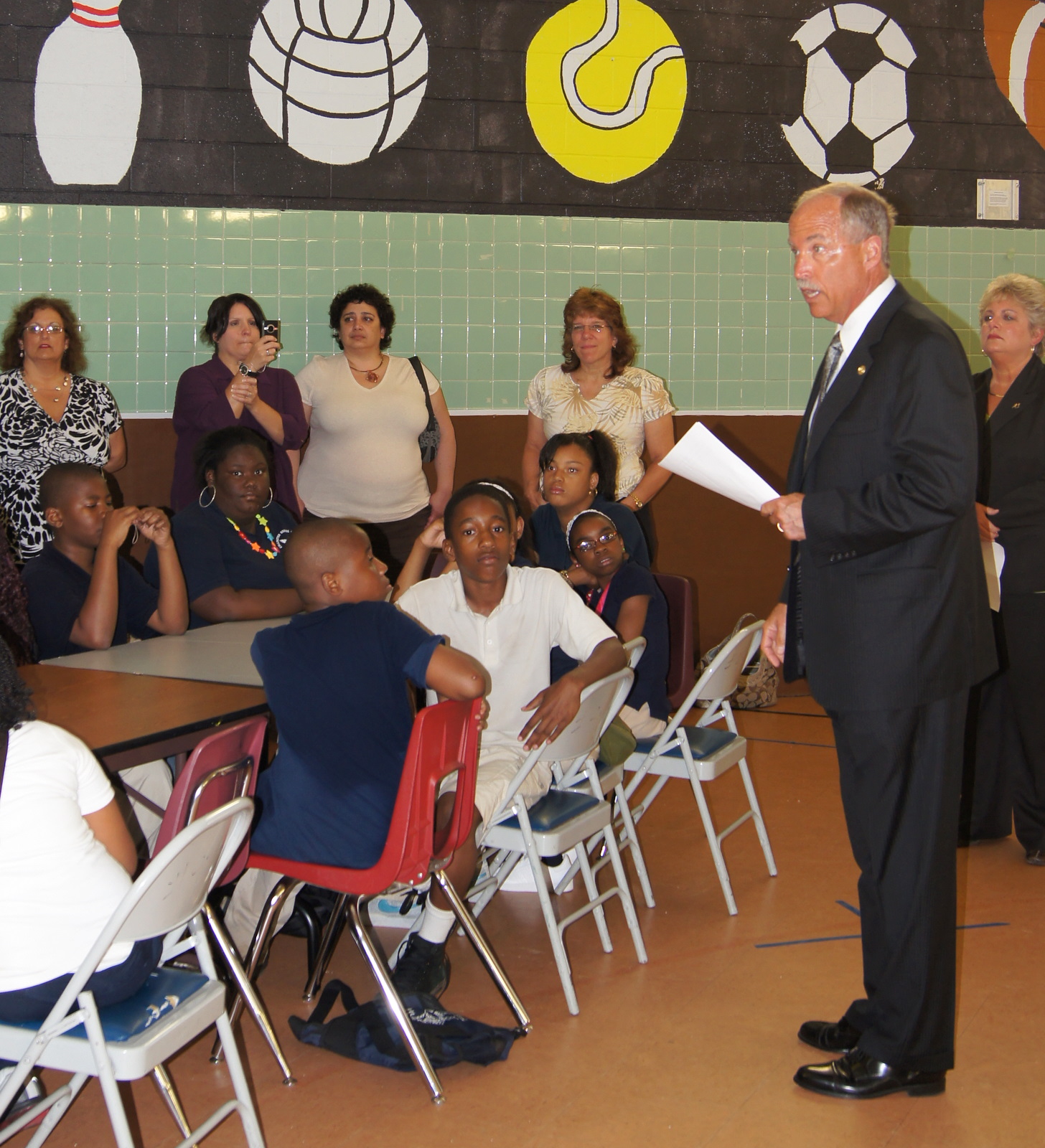 On May 23, professionals from COLA helped introduce 31 students in two Baltimore schools to the exciting world of laboratory sciences.
COLA CEO Doug Beigel and members of his team visited both Rayner Browne Academy and Collington Square School in East Baltimore. After serving a pizza lunch to and interacting with the students, team COLA staged a series of exciting lab demonstrations. Experiments allowed students to discover polymer reactions by making their own slime, determining the differences between the pH levels of acids and bases, and viewing a variety of structures inside the human body.
By all accounts, the kids found the experience illuminating and valuable. At one of the schools, a majority of students proudly raised their hands when asked if they wanted to be laboratorians.
COLA partnered with Big Brothers Big Sisters of Maryland and The Maryland Mentoring Partnership, the Baltimore City Public School System and Elev8. Dr. Anne Bailowitz, Assistant Commissioner, Clinical Services for the Baltimore City Health Department, also attended the event.
"While laboratory tests influence approximately 70 percent of medical decisions, clinical laboratory professionals are often unseen by patients and even their medical colleagues, contributing to the low awareness of the profession among students," said COLA Chief Executive Officer Douglas A. Beigel. "'COLA Cares'  is designed to educate young people about the many job opportunities that exist in laboratory science careers, and the enormous contributions these workers make to delivery of the kind of safe, efficient and effective care patients deserve."  
According to the Bureau of Labor Statistics, there is a need for 14,000 new lab professionals annually, yet educational programs produce only 5,000 per year.  Presently more than 40,000 current lab jobs are vacant in the United States.
COLA's next Give Back Day will occur June 14th at the Community College of Baltimore County's Essex campus. There COLA team members will educate college age students about the opportunities available to them in the field of Laboratory Medicine.