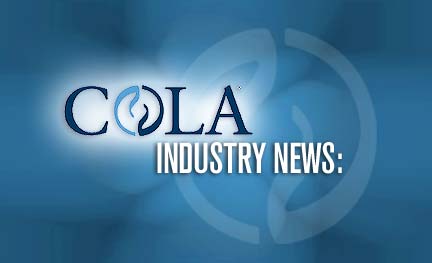 COLA recently received a coveted Brandon Hall Group 2012 Excellence Awards Program. COLA received a Silver Award in the competition's Learning Technology Implementations category.
COLA was honored for the redesign of its labuniversity.org educational platform, designed to make it more convenient for physicians and laboratory staff to obtain laboratory training that meets certification and licensing requirements. The newly designed microsite provides access to COLA's wide range of e-learning courses and products, each of which have been refreshed to make them easy to find, download, navigate and file. Other features of the new tool include a convenient dashboard for managing portal features; a streamlined shopping experience for purchasing products, and automatic tracking of course progression.
Now entering its 18th year, the Brandon Hall Group Excellence Awards Program is the most prestigious awards program in the learning industry. Often times called the "Academy Awards" by Learning, Talent and Business Executives, the program was one of the first of its kind in the industry.
"This year's winners should be very proud of their achievements especially based on the rigorous judging process that all submissions underwent," said Mike Cooke, Chief Executive Officer of Brandon Hall Group, Inc. "We are honored to recognize the award winners who exemplify a high standard of performance in their organization and demonstrate clear, measurable business results through these innovative programs."
"COLA is extremely honored to receive this honor for our new and improved LabUniversity resource, which provides laboratory staff with greater flexibility and convenience than ever before," said Kirk Couser, Chief Information Officer of COLA. "Through our unique design, lab professionals now have an elegant, streamlined solution to manage their e-learning needs."
If you would like to follow COLA for more timely updates and industry perspectives, you can follow/subscribe at the following links: