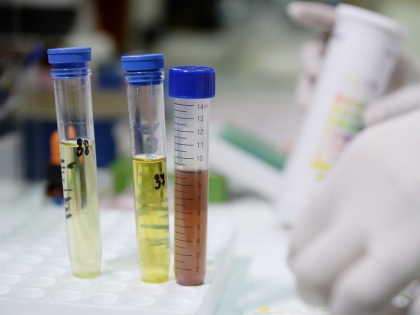 COLA recently released a white paper to assist physician office laboratories (POLs) in aligning their practices with new Patient Centered Medical Home (PCMH) standards. The resource, entitled Integrating Laboratories into the PCMH Model of Health Care Delivery describes principles that practices can incorporate to exceed the National Committee for Quality Assurance (NCQA) standards for PCMH recognition, as well as potentially qualify for additional reimbursement from insurance providers.  The paper can be downloaded here.
Because labs play a crucial role on PCMH teams, performing more than 13 billion tests in the U.S. each year, POLs can take the lead in establishing practices that support the PCMH model in three key areas, according to the research paper.  They include:
Controlling test utilization – Labs can educate physicians on lab test costs and evidence-based medicine, and restrict/audit test ordering, among other strategies
Identifying risks and controls for all phases of laboratory testing, including pre-analytic, analytic and post analytic – Labs can monitor the total testing process for adverse patient impacts, while also integrating Total Quality Management into the testing process
Coordinating lab results among primary care providers, other members of allied health teams – Labs cansupport the use of health information technology to capture and document the entire point of care testing process

"The concept of the Patient Centered Medical Home has the potential to transform the healthcare delivery experience for both patients and providers alike," said Douglas Beigel, Chief Executive Officer of COLA.  "Designed to improve delivery of healthcare, patient satisfaction, and cost controls, it assumes that better coordination among caregivers — including laboratorians — will result in cost savings as well as improved patient care.
"Given that laboratories perform work that impacts about three quarters of diagnostic decisions affecting patients, the ultimate success of the PCMH depends upon successfully integrating labs into the model," he added. "As this white paper demonstrates, labs can help lead the way to PCMH integration through methods like controlling test utilization; identifying risks and controls for all phases of laboratory testing; and coordinating lab results among members of the PCMH team.  The ramifications of overutilization, for example, can lead to more costly downstream care, including the increased likelihood of false results leading to incorrect diagnoses, unnecessary prescription drugs, longer hospital stays, and additional medical surgical interventions."
In addition to the white paper, Beigel said that COLA also offers a special tool, the PCLE (Patient-Centered Laboratory Excellence) Excellerator, to help laboratories assess their operations to determine if they are operating in accordance with new healthcare delivery models such as PCMH.  Click here for more information on the PCLE Excellerator.[/vc_column_text][/vc_column][/vc_row]