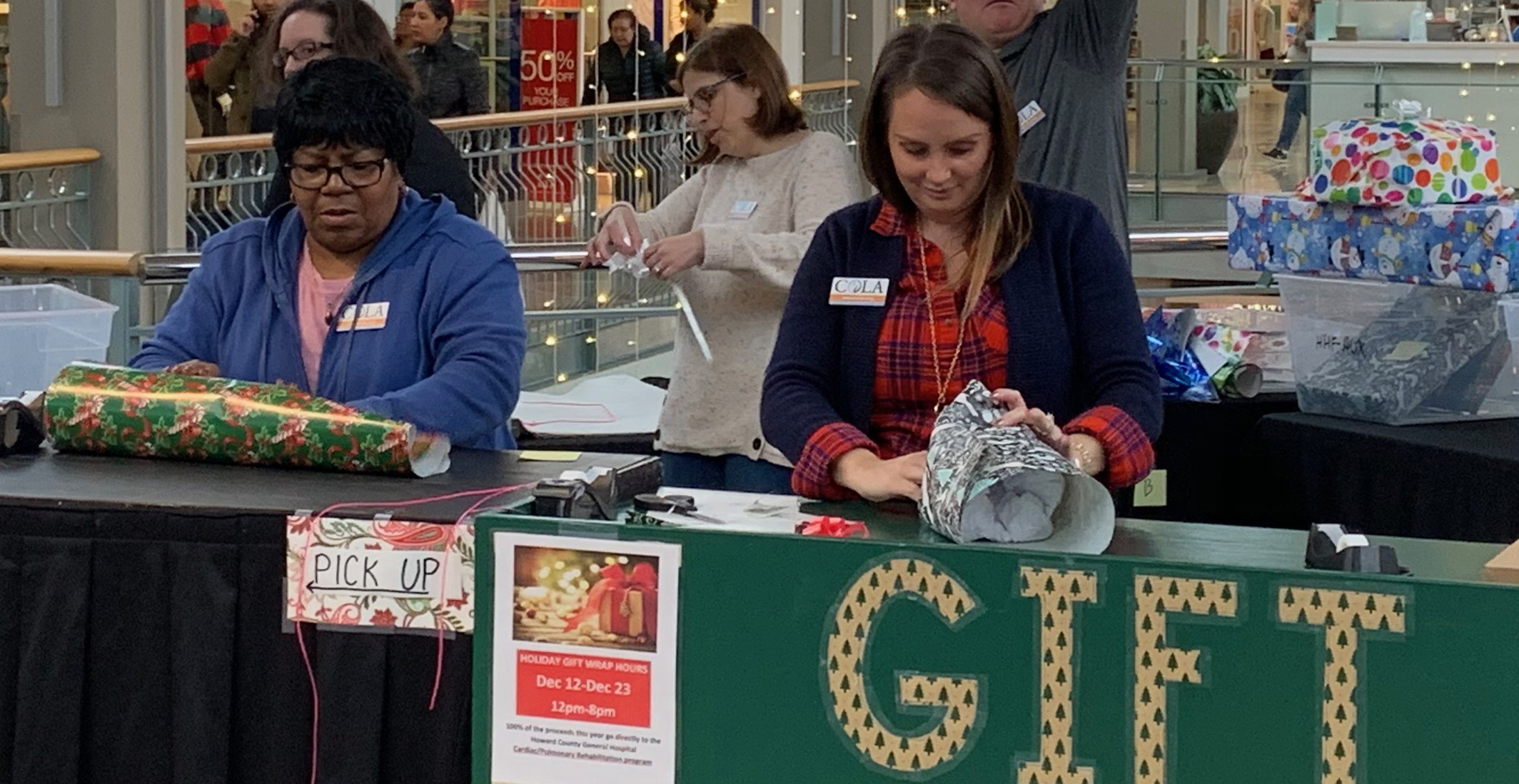 Howard County General Hospital (HCGH) was founded over 45 years ago and it continues to keep its commitment to the highest quality of patient care. HCGH and COLA share the same values in patient safety, and both organizations have a long history of volunteering in the region.
That is why COLA, a national laboratory accreditor and advocate for quality in laboratory medicine and patient care, has joined HCGH for its Holiday Charity Gift Wrap Fundraiser from December 12 to 23, at The Mall in Columbia. All of the proceeds from the event will support the Cardiac and Pulmonary Rehabilitation program at the hospital.
"This is such a wonderful way for us to celebrate the holiday season with each other and other volunteers in the community while making a difference in patient care", shared Nancy Stratton, CEO of COLA. "Giving back is very important to us and we're honored to be a part of this experience!" she added.
About COLA
In 1993 COLA was granted deemed status by CMS to provide laboratory accreditation.  As a leading laboratory accreditor in the United States, COLA is the only laboratory accreditation provider that operates its accreditation program in accordance with a quality management system certified to ISO 9001:2015.  This means we offer our customers a unique, standardized program and staff dedicated to satisfaction and laboratory quality.  Our surveyors and technical advisors are guided by a coaching approach and uncomplicated quality engineered processes.  Laboratories of all types and sizes are evaluated and mentored to produce accurate test results and meet CLIA regulations. For more information about COLA accreditation services and educational products, and online educational opportunities, please call 800-981-9883 or visit COLA's web site at www.cola.org.