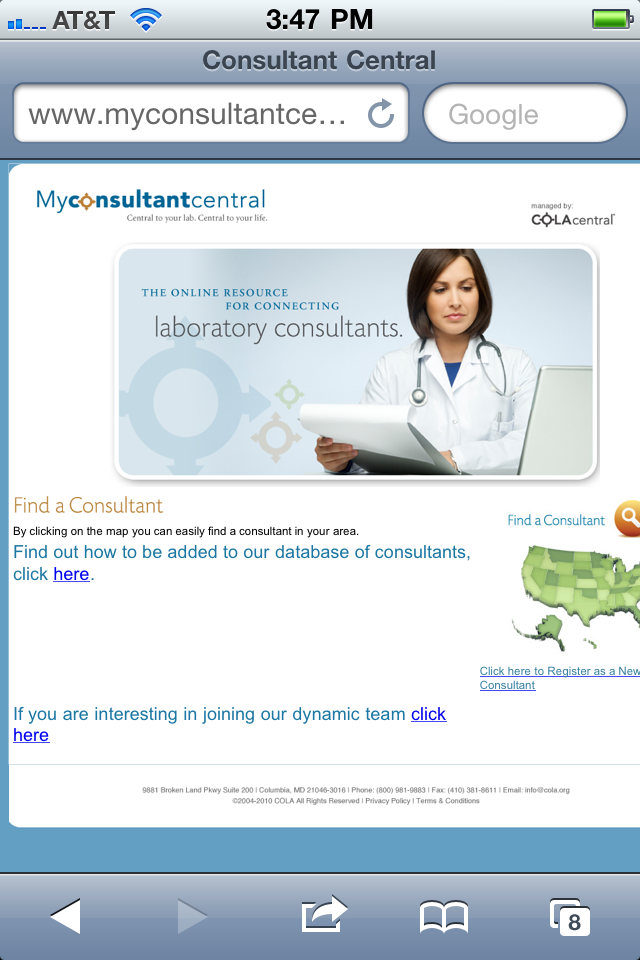 COLA has launched a new web portal designed to connect laboratorians and other industry professionals with technical consultants who can assist them.
The new tool, www.myconsultantcentral.com, provides a searchable database of technical consultants with expertise in COLA and CLIA criteria. Available to COLA members, non-member laboratories, manufacturers and other industry decision makers, the free service provides a clickable map of the United States to locate COLA-referred consultants in their state.
"Our laboratory clients and other professionals have been asking COLA for a way to identify technical consultants with COLA and CLIA requirements expertise," said COLA CEO Douglas Beigel. "Our response is this website, which enables any laboratory as well as other industry professionals to quickly and easily research technical consultants by state. At the same time, consultants can become visible to thousands of COLA members and other industry professionals who may be in search of consultant expertise, by joining the directory database."
Beigel said that consultants can register by logging on to the site and www.myconsultantcentral.com and clicking on the "Register a New Consultant" link to fill out the form. Consultants who already work as a technical consultant with a COLA-accredited lab are entitled to a special discounted enrollment fee.