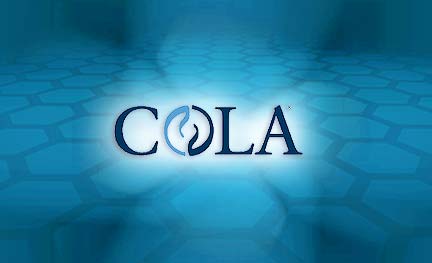 COLA has announced it will sponsor a week-long series of programs and events in Baltimore from October 8th through the 13th designed to highlight the important role laboratory medicine plays in the healthcare system.
The event will include team building activities for COLA staff from across the nation, an outreach session at Morgan State University in order to educate young people about lab science careers, a major symposium expected to draw medical professionals from across the U.S., and a meeting of COLA's Board of Directors.
COLA also announced it has selected it has selected Dr. Regina Benjamin, U.S. Surgeon General, as the recipient of the 2012 Perry A. Lambird Memorial Excellence in Medicine Award
The accreditor is sponsoring the conference and other events as the laboratory industry begins to prepare for more than 33 million new patients to come into the healthcare system as a result of the Affordable Care Act — despite alarming shortages within the laboratory workforce.
"Lab testing has an estimated impact on over 70 percent of medical decisions, a percentage that will only grow as baby boomers retire and preventive coverage – including screening tests performed by labs – increases as part of federal healthcare reform," said Douglas Beigel, CEO of COLA. "But there are more than 40,000 current lab jobs that are vacant in the United States, and the size of tomorrow's projected shortage is even more daunting.
"We hope to highlight potential solutions to this and other challenges affecting the healthcare and laboratory industries during this week of events, including a major educational symposium, trainings, community outreach activities and the presentation of COLA scholarships to laboratory students," Beigel added.
"We are very proud that COLA's home city of Baltimore will serve as the backdrop for a national discussion about these critical issues, as well as reap the economic benefit that the symposium and its related activities will bring. And we are extremely honored to confer COLA's highest honor on Dr. Benjamin for her outstanding contributions to protecting and advancing public health in her role as Surgeon General, and her commitment to programs that fight preventable illness," he said.
The week-long program will include:
• October 8 – COLA "Give Back Day" program at Morgan State University. Featuring a series of laboratory demonstrations and other presentations by COLA, the "Give Back Day" program is designed to get students at all levels of education excited about the world of laboratory medicine. COLA developed the initiative after exposing students in Baltimore middle schools to the world of laboratory science.
• October 9 – 12 – Training initiatives for COLA's headquarters and other technical staff, including surveyors from across the U.S. learning about topics relevant to good laboratory practices
• October 10-13 – COLA Symposium for Clinical Laboratories. Jointly sponsored by COLA and the University of Wisconsin School of Medicine and Public Health, the national conference will feature laboratory medicine experts speaking on a variety of topics of interest to the healthcare community. Featured speakers include Dr. Donna Sweet, a nationally recognized expert on HIV Care, and Judith Yost, Director, Division of Laboratory Services, the Centers for Medicare & Medicaid Services.
• October 11 – COLA scholarship presentation to students from Morgan State University and Community College of Baltimore County. A special award also will be given to a laboratory from Joplin, MO for its diligent work in bringing its facility back to operational standards after a tornado demolished their office last year. Other recognition will be given to several individuals who have supported the laboratory industry.
• October 13 & 14 – COLA's Board of Directors, made up of senior medical professionals from across the United States, convenes for its fall meeting.