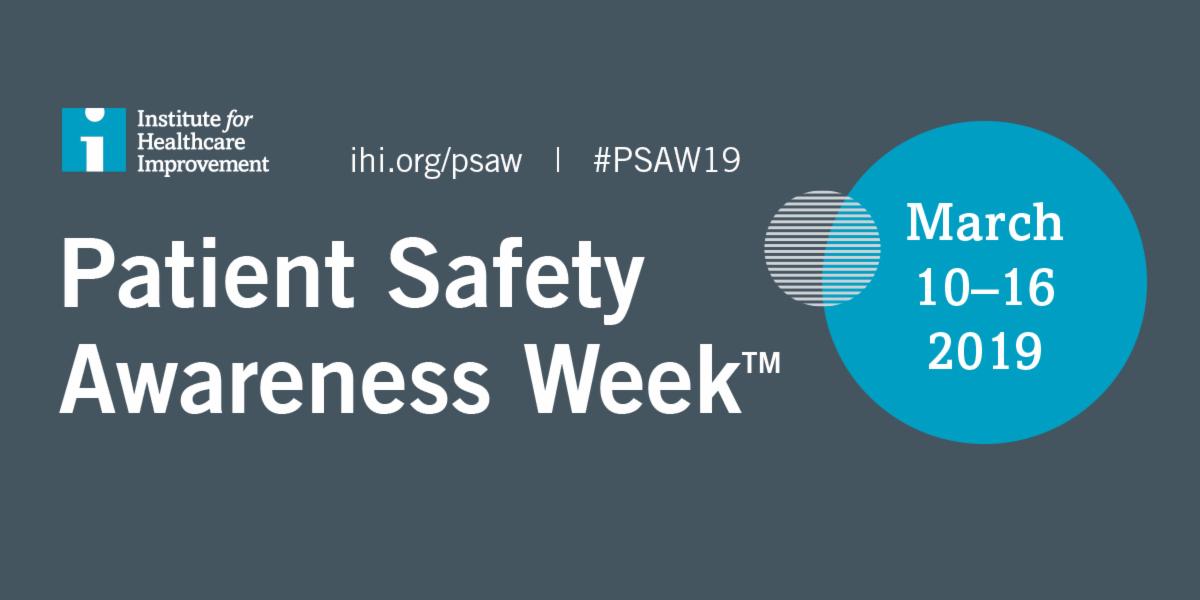 Thirteen billion clinical laboratory tests are performed annually in clinical laboratories nationwide. These test results are relied upon by thousands of physicians each and every day to make important decisions about diagnosis and treatment in collaboration with their patients, and COLA is honored to serve the tens of thousands of professionals involved in laboratory testing who are committed to achieving their very best for patients.
This week, to support National Patient Safety Week, COLA will make available a selection of its educational materials on patient safety including an educational video on patient safety with Dr. John Daly, COLA's Chief Medical Officer, and an informative Lab Guide focused on patient safety in the laboratory.
Along with the material from COLA, Nancy Stratton, CEO of COLA, would also like to highlight the site LabTestingMatters.org as a resource for people in the laboratory medical field to share and discuss ideas of and experiences demonstrating the importance of quality and safety in laboratory medicine.
"A number of years ago COLA sponsored the Lab Testing Matters website, a virtual home where professionals can share their knowledge and best practices with each other. This community has a very full heart for patients, quality and safety and I am inspired by their stories," said Stratton. "Lab Testing Matters is an important initiative to be a part of as we continue on, together, in strengthening the patient safety movement."
In 2017, researchers asked what their experiences have been with medical errors and their views on patient safety.[1]  In that study, twenty-one percent said that they have personally experienced a medical error and 31 percent have been personally involved with the care of someone who has experienced an error. The survey data revealed that while the majority have positive experiences with the health care system, errors do happen. Tragically, when errors do occur, they often have lasting effects on the patient's health and well-being.
Best practices in laboratory safety have taken the laboratory industry a long way in terms of understanding how to close the gap in the systems which can help to avert medical errors.  However, this work may never be fully complete. This is why the National Patient Safety Awareness Week is such a motivating force to advance this work by calling upon health care professionals and patients to join together to increase awareness of the importance of patient safety.
[1] http://www.ihi.org/about/news/Documents/IHI_NPSF_Patient_Safety_Survey_Fact_Sheets_2017.pdf.  Last checked 3/11/19
About Lab Testing Matters
LabTestingMatters.org is an online community for laboratorians, healthcare professionals and patients to exchange ideas and experiences demonstrating the importance of quality and safety in laboratory medicine. The Lab Testing Matters initiative was born out of a 2014 COLA Leadership Summit, held in San Francisco, which brought together a diverse group of passionate leaders to consider the true value of laboratory medicine and to share practical, relevant models and best practices for improving quality and ensuring patient safety in laboratory medicine. For more information, please contact Matt Spenny or visit www.LabTestingMatters.org.