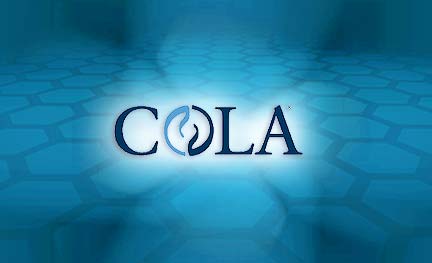 COLA has named Maurica Price B.S., H (ASCP)CM to the newly created position of Regulatory Technical Advisor. The organization also announced that Richard Cross, formerly Public Relations and Communications Specialist, has been promoted to Government Relations Manager.
In her new position, Price is responsible for managing the Proficiency Testing (PT) data management process, including maintaining contact with participating laboratories, informing them of events or discrepancies regarding their PT enrollment and evaluations, and reviewing any needed corrective actions.
She previously served as Assistant Performance Improvement Coordinator at Walter Reed Army Medical Center in Washington, DC, where she was responsible for preparing the center's laboratories for accreditation surveys as well as managing the PT survey process. Prior to that, she worked at Northwest Georgia Oncology Center in Marietta, GA as Lead Medical Technologist, specializing in Hematology. She holds a Bachelor's degree in Biology from Virginia Commonwealth University and received additional training from the University of Maryland School of Medicine where she earned a Certificate of Completion, majoring in Chemistry and Hematology. She resides in Howard County.
Cross is responsible for managing all facets of COLA's federal, state and local government advocacy programs. Prior to joining COLA, he was press secretary to Congressman Bob Ehrlich (R-MD), and later served as sole State House speechwriter to Governor Ehrlich. He formerly was Communications Director at Downtown Partnership of Baltimore, a non-profit organization which advocated on behalf of the Downtown business community, and also worked for several private sector companies. He resides in Baltimore City.
"Both of these employees bring considerable experience and expertise to their new roles at COLA," said COLA Chief Executive Officer Douglas Beigel. "They join a highly experienced staff that is committed to meeting the needs of the clinical laboratory community and achieving COLA's mission of promoting patient safety through laboratory excellence."