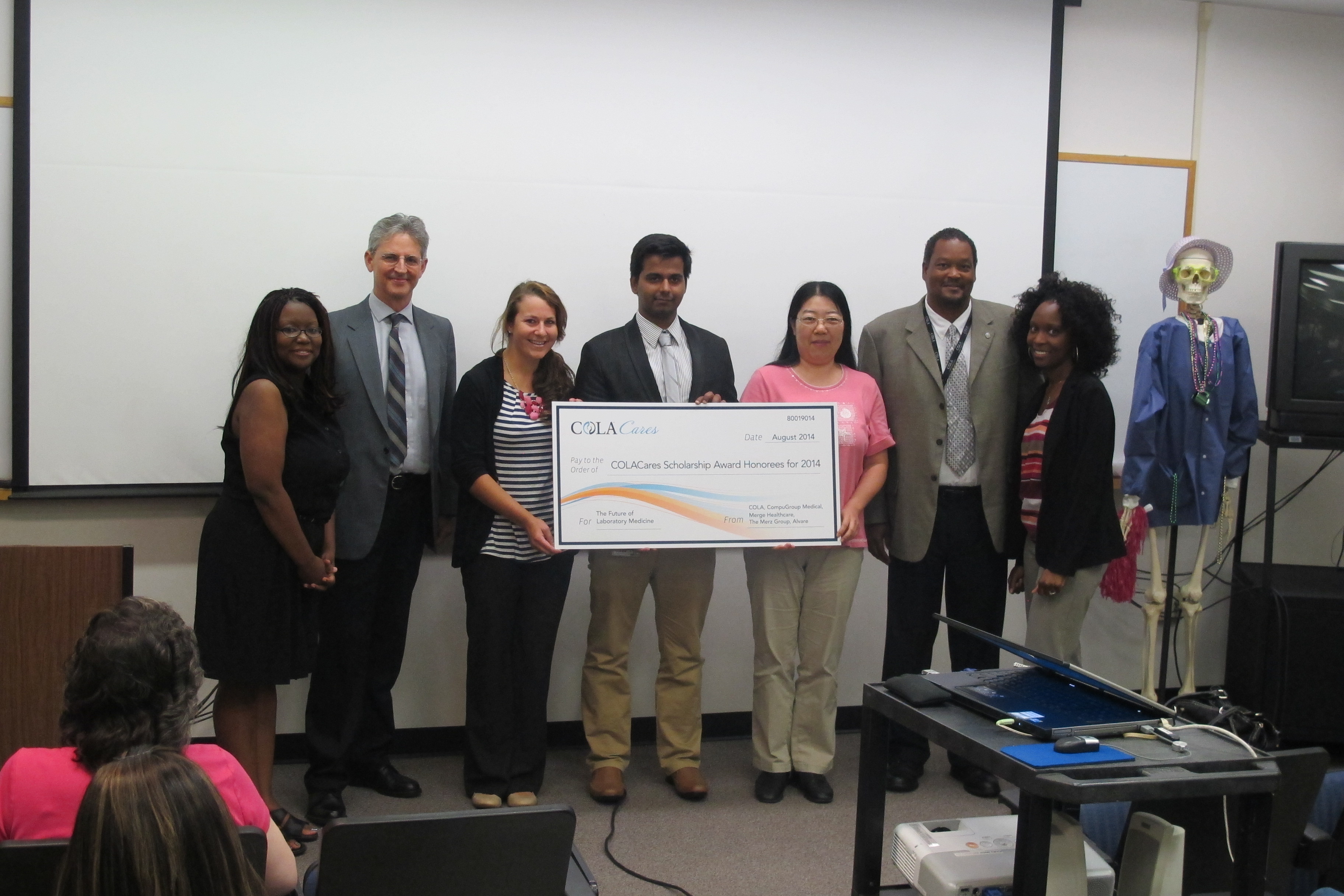 COLAcares Scholarship Recipients from the CCBC

The COLAcares Give Back 365 program was designed to help address potential workforce shortages by educating young people about the many job opportunities that exist in laboratory science careers. Through the program COLA employees engage students in real-life case studies at local STEM fairs, speak at schools, and provide financial assistance to studying laboratory professionals.

COLA recently presented nine scholarships totaling $4,500 to laboratory science students studying at The University of Maryland, Morgan State University and The Community College of Baltimore County.

COLAcares Scholarship Recipients from Morgan State University

COLA would like to congratulate the 2014 COLAcares scholarship winners from The University of Maryland, Karaleigh Leonard, Muhammad Saleem and Afang Tan; from the Community College of Baltimore County, Sadatra Everett, Amanda Hagy, Jewel Richardson and Shelly Garland; and from Morgan State University, Esperancia Azondekon and Prativa Kafle.We applaud all the winners on their outstanding work as they carry the torch for the future of laboratory medicine.

Earlier this summer, COLA participated at a check presentation ceremony at Howard Community College, where COLA established a $25,000 endowment supporting the school's training program for laboratory professionals.

Additionally, COLA has participated in 3 Give Back Day events at local schools and STEM fairs in 2014.
If you would like to follow COLA for more timely updates and industry perspectives, you can follow/subscribe at the following links: