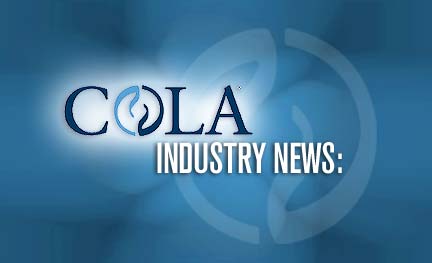 COLA announced that it is expanding its educational offerings by collaborating with Mayo Medical Laboratories, a global reference laboratory operating within Mayo Clinic's Department of Laboratory Medicine and Pathology. Under the agreement, COLA is now providing a convenient link to Mayo Medical Laboratories' test utilization website (www.mayomedicallaboratories.com), directly from www.cola.org and the accreditor's educational portal, www.labuniversity.org.
The Mayo Medical Laboratories site provides a wide variety of test utilization and laboratory clinical education resources for clinicians and laboratorians alike, including:
• Test ordering algorithms which provide guidance on the effective ordering of laboratory tests for both common and esoteric diseases
• Hot Topics presentations, each of which focus on a specific laboratory topic and test utilization
• Featured Topics and Featured Videos, which provide short descriptions of various diseases and appropriate laboratory ordering procedures
• The Interpretative Handbook – used by clinicians worldwide, this resource includes information on the ordering of most clinical laboratory tests and interpretation procedures
"For many years, Mayo Medical Laboratories has been in the vanguard of educating health care professionals on best practices in clinical laboratory utilization," said COLA Chief Executive Officer Douglas Beigel. "Their website contains a wealth of information on effective laboratory utilization, which lab practioners will find extremely useful in laboratory ordering procedures. We are gratified to be able to offer these high quality educational resources, which support COLA's mission of providing continuous good laboratory practices above and beyond current regulatory requirements for moderate and high complexity labs."
"We are excited to work closely with COLA to provide education resources through the Lab University portal," says Franklin Cockerill, M.D., Chief Executive Officer of Mayo Medical Laboratories. "Continuing education and access to resources is pivotal in today's health care environment and we are honored to be a part of COLA's ongoing efforts to enhance education in the laboratory and pathology field."
Beigel said a link to the test utilization site is prominently displayed on the home pages of both COLA.org and LabUniversity.org, and can be utilized by both COLA and non-COLA laboratories.
If you would like to follow COLA for more timely updates and industry perspectives, you can follow/subscribe at the following links: