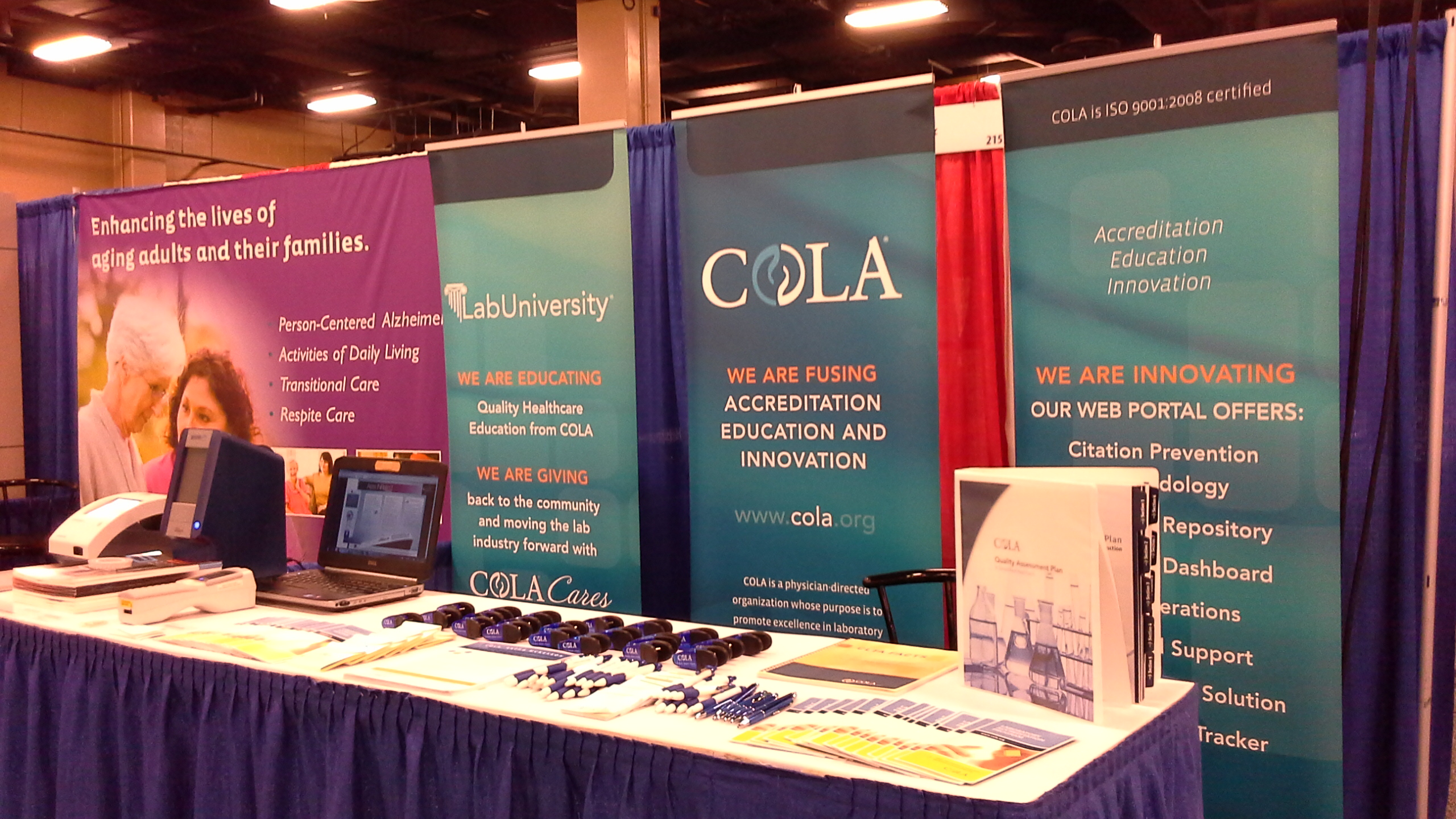 This weekend, COLA has partnered with industry leaders in presenting solutions for increasing lab quality to prevent hospital readmissions at the AMDA (formerly the American Medical Directors Association) Long Term Care Medicine Conference, February 27-March 2 at the Gaylord Opryland Resort & Convention Center, Nashville, TN.
COLA is joined by representatives of the American Association of Family Physicians (AAFP) and McKesson Corporation in discussing solutions for optimizing lab testing in nursing facilities and identifying conditions that could result in high-risk readmissions. The solutions include COLA's laboratory education, consultation, and accreditation services; AAFP's Proficiency Testing program; and McKesson's suite of products for lab testing.
"With the increased pressure in the form of financial and other penalties on skilled
nursing facilities to prevent re-hospitalization of their residents, these providers need a 'partner' to help reduce hospital readmissions," said Douglas Beigel, Chief Executive Officer of COLA.  "Research shows, for example, that 45 percent of hospital admissions among Medicare-Medicaid enrollees receiving Medicare skilled nursing or Medicaid nursing facility services could have been avoided.  And a study conducted by the Medicare Payment Advisory Committee found that up to two-thirds of these readmissions are unnecessary, with potentially serious health risks for patients—and significant financial implications for nursing facilities."
Beigel cited an example of how a 100-bed nursing facility, by reducing its number of re-hospitalizations per 1000 resident days by 0.69 percent could experience $125,000 in savings to Medicare Part A.  "By working with experienced industry partners such as COLA, AAFP and McKesson, nursing facilities can optimize laboratory quality, which can lead directly to a reduction in their re-hospitalization rates, and result in substantial cost savings," he said.
If you would like to follow COLA for more timely updates and industry perspectives, you can follow/subscribe at the following links: