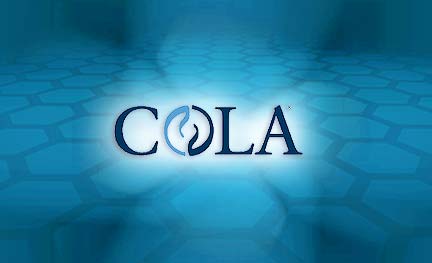 COLA has appointed Irwin Rothenberg, formerly Technical Consultant/Surveyor, and Nancy Alers, formerly Technical Advisor, to the newly created position of Quality Advisor. In their new roles, Rothenberg, MBA, MS, MLS (ASCP); and Alers, MS, MT (ASCP)CM , will provide a wide range of technical assistance to COLA's enrolled labs to help them achieve continuous quality as it relates to COLA and CLIA standards.
The new position is designed to help laboratories achieve quality standards 365 days a year, instead of limiting quality reviews to a biennial survey process. Using resources such as COLAcentral.org, the accreditor's laboratory management desktop tool, the advisors will assist labs by referring them to relevant education documents and training, providing consultation to pre-survey clients on CLIA/COLA requirements, and helping with a variety of other needs.
"We are very fortunate to have two highly experienced lab professionals like Irwin Rothenberg and Nancy Alers to serve in this position," said COLA Chief Executive Officer Douglas Beigel. "As quality 'interventionists,' they will take a proactive approach to ensuring that our laboratory clients have all the tools and resources they need at their disposal to meet exacting quality standards on a daily basis. I am looking forward to their contributions, which will further COLA's mission of promoting patient safety through laboratory excellence."
Rothenberg joined COLA in 1996 as a laboratory inspector. He previously was the Executive Director of Community Response, a community-based organization that provides HIV/AIDS support services in metropolitan Chicago. Prior to that position he was the Laboratory Manager of Crittenden Memorial Hospital, West Memphis, AR.
He holds a Bachelor of Science degree from Brooklyn College, a Medical Technology degree from Good Samaritan School of Medical Technology, a Master of Science degree from Colorado State University, and a Master of Business Administration degree from the University of Memphis. He lives in Washington, DC.
Alers joined COLA in 2012 after serving as a Microbiologist Medical Technologist at the Greater Baltimore Medical Center. She held the same position at the Hospital of Central Connecticut where she was responsible for various process improvement initiatives. Prior to that position she was a Medical Laboratory Technologist in the United States Navy where she was in charge of Quality Control/Quality Assurance.
Alers holds a Bachelors of Science degree in Medical Technology from Old Dominion University and a Master of Science degree in Human Nutrition from the University of Bridgeport. She lives in Baltimore.
If you would like to follow COLA for more timely updates and industry perspectives, you can follow/subscribe at the following links: