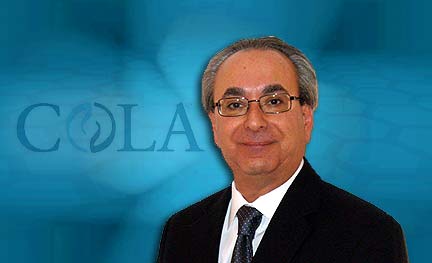 COLA announced that Paul Campognone has been named the organization's Chief Operating Officer, effective immediately.
In his new role, Campognone will be responsible for the direction and management of all COLA operations and programs, including the organization's Education and Accreditation activities. He also will ensure COLA's compliance with all applicable government and regulatory requirements, and with Quality Management System standards established by the International Organization for Standardization (ISO). COLA is presently the only healthcare accreditation organization deemed by CMS which is certified to satisfy the ISO 9001: 2008 standard.
Campognone formerly was BD's (Becton, Dickinson and Company) Worldwide Marketing Manager for one its newest instrumentation products for the clinical microbiology laboratory, called Phoenix™. The automated microbiology system is designed to perform identification and susceptibility testing of clinically relevant bacteria.
Prior to BD, Campognone was Director of Quality Control/Quality Assurance at Scott Laboratories where he directed a staff of technologists in the daily operations of a medical device quality testing laboratory. He previously had served as the Microbiology Section Head at Women's and Infant's Hospital in Providence, RI.
Campognone received his Master's Degree in Medical Laboratory Science from the University of Massachusetts at Dartmouth and has a Bachelor's Degree in Medical Technology from the University of Rhode Island. He is an ASCP Registered Medical Technologist and an ASCP Registered Specialist in Microbiology. He also has served as both an Advisor to and a member of various Clinical and Laboratory Standards Institute (CLSI) subcommittees, and is a member of the Susceptibility Testing Manufacturers Association and the American Society for Microbiology.
"With his extensive background in medical laboratory science, Paul understands the importance of ensuring lab quality," said COLA Chief Executive Officer Douglas Beigel. "I am looking forward to his contributions to help COLA achieve its mission of promoting patient safety through laboratory excellence."
Campognone resides in Forest Hill, MD.
If you would like to follow COLA for more timely updates and industry perspectives, you can follow/subscribe at the following links: