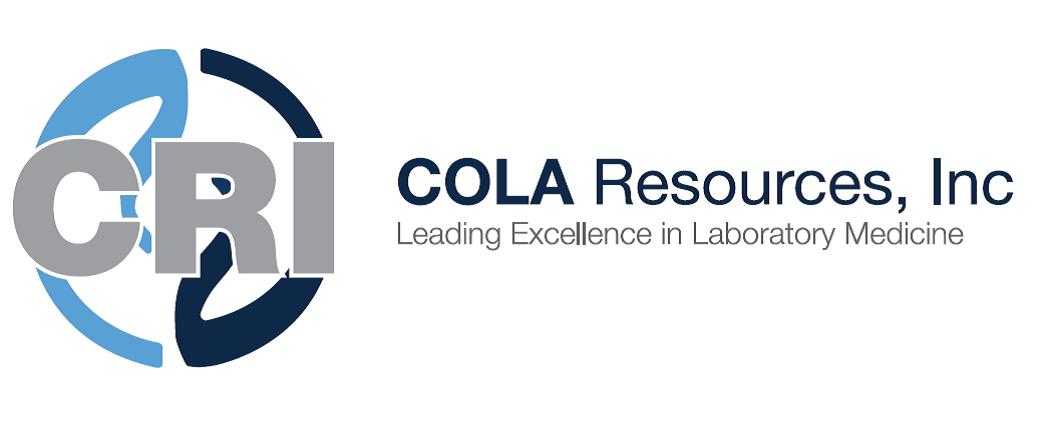 COLA, a leading laboratory accreditor, recently launched a new education subsidiary, COLA Resources, Inc. ® (CRI), designed to improve laboratory medicine and the quality of patient care through a program of educational and consultative services. 
The new subsidiary will deliver an extensive series of online educational courses, symposia, live webinars and other tools historically provided by COLA, which will now focus exclusively on accreditation.  The educational platform is designed to address important industry issues, enable physicians to meet CME education requirements to qualify as a laboratory director of a moderate complexity laboratory, and assist laboratory professionals in earning P.A.C.E. ®  creditsto meet state licensure requirements. 
In addition, CRI will provide consultative services to help healthcare professionals create continuous quality standards designed to increase the accuracy of clinical test results. The program emphasizes continuous good laboratory practices above and beyond current regulatory requirements in laboratory medicine.
COLA created the subsidiary in response to the growing demand by laboratories for training that can help them successfully navigate today's rapidly changing healthcare environment.
"Creating a separate subsidiary enables CRI to focus independently on the educational needs of laboratory personnel in this fast- changing healthcare environment," said COLA Chief Executive Officer Douglas Beigel.  "With estimates that up to 70 percent of all medical decisions are based on results obtained from lab testing, the clinical lab will play a critical role in evolving new models of healthcare," Beigel said.  "CRI's comprehensive program of educational services is designed to promote laboratory excellence which ultimately translates into better, more efficient patient care."   
Beigel added that CRI's services are available to all clinical laboratories, including non-COLA labs.  All programs can be conveniently accessed through CRI's educational portal, www.LabUniversity.org.
If you would like to follow COLA for more timely updates and industry perspectives, you can follow/subscribe at the following links: