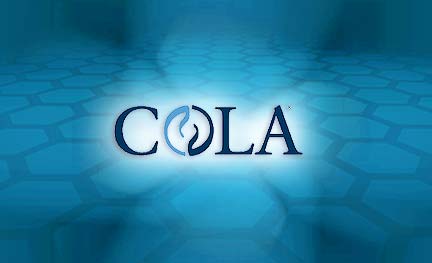 COLA was recently the only private lab accrediting organization invited to participate in U. S. Pharmacopeia's second Clinical Diagnostics conclave, held at its headquarters in Rockville, Maryland.
The purpose of the gathering was for USP and various stakeholders to come together and explore what the proper role of sound measurement science should be in lab medicine and diagnostics, especially in light of emerging technologies and fields of medicine such as genomics.
In addition to COLA and USP, the event featured a who's who of scientific organizations. Representatives included staff from government agencies such as the Centers for Medicare and Medicaid Services (CMS), the Center for Disease Control (CDC), the Food and Drug Administration (FDA), and the National Institutes of Health as well as organizations such as AdvaMed, the Clinical Laboratory Standards Institute, and the University of Maryland. About 20 high-level scientists and healthcare professionals spoke at the event.
"We were pleased to be invited to participate in such a distinguished, forward-looking event," stated COLA CEO, who spoke at the event. "Standardization is at the heart of COLA's mission. We set and maintain high standards for the laboratories we serve. I am thankful to USP for offering us a seat at the table, and giving us an opportunity to share our experiences and explore where synergies exist between COLA and these other scientific organizations.
Kathy Nucifora, COLA's Accreditation Division Manager, stated that the event gave her, "a glimpse into a futuristic world in which every person had their genome mapped, and that one's healthcare activities was based on that." She stated that the purpose of the meeting was to determine whether a need exists in the new technologies arena for the same kinds of reference materials and standards which USP maintains for the pharmaceutical industries.
The United States Pharmacopeial Convention is a scientific nonprofit organization that sets standards for the quality, purity, identity, and strength of medicines, food ingredients, and dietary supplements manufactured, distributed and consumed worldwide. USP's drug standards are enforceable in the United States by the Food and Drug Administration, and these standards are developed and relied upon in more than 130 countries. The firm employs about 700 people worldwide.
If you would like to follow COLA for more timely updates and industry perspectives, you can follow/subscribe at the following links: