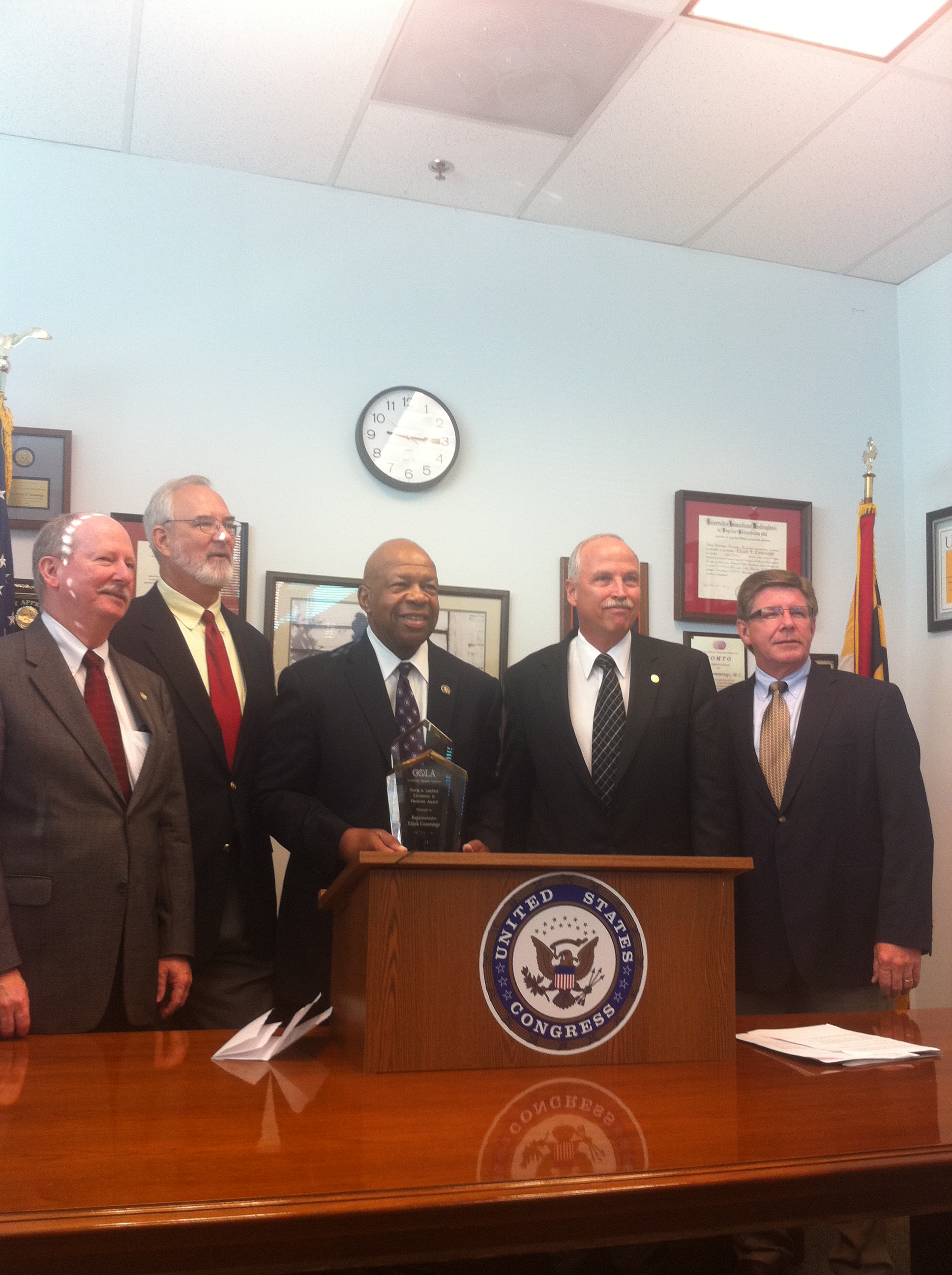 COLA has presented the 2011 Perry A. Lambird Memorial Excellence in Medicine Award to Congressman Elijah Cummings (D-7th, MD).
Typically bestowed upon distinguished individuals within the medical or lab communities, Cummings is the first public servant to receive it.
Rep. Cummings was selected because of his long history of advocating for the rights of all citizens to receive quality laboratory testing. Through his leadership position on the House Committee on Oversight and Government Reform, he helped to publicize laboratory quality problems in a Baltimore hospital in 2005, which led to a GAO study that confirmed the existence of quality issues nationwide. The study resulted in a series of laboratory reforms throughout the U.S.
"Rep. Cummings is an outstanding advocate for laboratory quality and a true ally for the lab community," said COLA Chief Executive Officer Douglas Beigel. "Through his leadership, the industry put in place important quality guidelines that have resulted in major improvements in Maryland as well as elsewhere around the country. And, he continues to represent the interests of patients by promoting the expansion and diversity of the laboratory workforce, which faces critical shortages that may impact patient care unless addressed."
"I have often quoted the poet Virgil who said, 'the greatest wealth is health'," said Cummings. "He could not have been more right. Wellness and preventive care was the most important part of the Affordable Care Act that we instituted to help lower our healthcare costs and keep our brothers and sisters alive longer. Preventive care, including the tests run by labs throughout this nation, is crucial and it must be as effective and efficient as possible. I am proud to receive this honor for my work to make certain that when Americans go to the doctor's office or the hospital, they will receive the best care, backed by the best science that we can provide."
COLA Board of Directors Chairman Jim Stackhouse, MD presented the award to Cummings. Also attending the event were COLA board members Verlin Janzen, MD and Richard Wherry along with COLA CEO Doug Beigel.
COLA created the Lambird Award in 2001 to memorialize Dr. Lambird, a longtime member of the organization's board of directors. In honoring him, COLA seeks individuals with a demonstrated record of contributing to physician education in clinical or laboratory medicine, physician service, quality standards in medicine, or professionals who have materially contributed to the improvement of patient care.
Rep. Cummings was reelected to his seventh full term in Congress in 2010. Prior to that, he served in the Maryland House of Delegates for 16 years. In addition to his current position as Ranking Member of the House Committee on Oversight and Government Reform, Cummings is also a senior member of the House Committee on Transportation and Infrastructure. He obtained his Bachelor's Degree in Political Science from Howard University, serving as Student Government President and graduating Phi Beta Kappa, and then graduated from the University of Maryland School of Law.