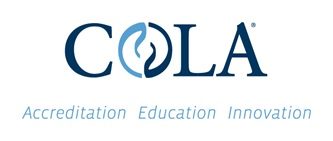 COLA and the University of Wisconsin School of Medicine and Public Health will jointly sponsor a Symposium for Clinical Laboratories entitled A Celebration of Education from April 27 – 30, 2011 at the Hyatt Regency Atlanta in Atlanta, Georgia.
The symposium affords lab professionals an opportunity to learn exciting new ways to improve the quality and efficiency of their laboratory operations. This continuing education experience will benefit lab professionals while sharpening their ability to maintain and improve patient safety. The conference coincides with National Medical Laboratory Professionals Week, an annual celebration of the medical laboratory professionals and pathologists who play a vital role in every aspect of health care.
The conference also will feature a variety of laboratory medicine experts speaking on topics such as preparing for laboratory inspections, systematizing regulatory compliance, hiring and retaining laboratory personnel, and using quality tools to maximize revenue and profits.
The symposium is designed to meet the education and networking needs of physicians and healthcare professionals in the laboratory industry, while providing Continuing Medical Education (CME) and Continuing Education Unit (CEU) credits.
"COLA Symposia are key educational events, promoting ongoing development in healthcare quality systems and lab accreditation," said Douglas Beigel, COLA Chief Executive Officer. "They offer attendees the opportunity to attend workshops addressing important industry issues, enable physicians to meet CME education requirements to qualify as a laboratory director of a moderate complexity laboratory, and laboratory professionals to earn CEU credits to meet state licensure requirements.
"With so many planned sessions on topical industry information, this symposium offers something for everyone, from the experienced laboratory director, laboratory manager, quality manager, and laboratory professional to the novice laboratorian."
Participants in past symposia said the following about the event:
• "That was a great conference. I've been to many of these and this was really informative compared to others that don't have any substance."
• "There was an amazing amount of information and ideas to implement when returning to our home labs."
• "As a new lab director, this information is new to me. It was eye opening and will serve as the jumping off point to making sure our small lab is in compliance."
• "I can call COLA knowing that someone will be able to assist me with questions I might have. COLA is a great organization to be associated with."
• "One of the best experiences was meeting new people and learning what they do in their labs."
• The COLA staff was excellent. You do a great job with education in the laboratory profession. Thanks!"
• "This is my first COLA symposium and I am glad to have attended the event. Excellent program content and speaker line-up. Great hotel location and facilities. Very organized event and hopefully future sessions will be taped."