Zinsmeister to Head Division Focused On Developing Innovative Solutions to Ensure Excellence in Laboratory Medicine and Patient Care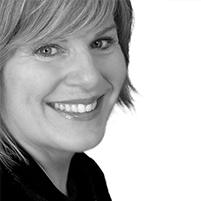 COLA, a national laboratory accreditor and an advocate for quality in laboratory medicine and patient care, has announced the appointment of Tammy Zinsmeister to the newly created position of Chief Innovation Officer. In her new role, Zinsmeister will lead a new division to innovate solutions to improve the performance of laboratory medicine in ways that result in positive patient outcomes.
Zinsmeister was first introduced to COLA and its mission in 1990 as the Associate Director of Public Policy for the American Society of Internal Medicine (now the American College of Physicians). In 1992, Zinsmeister joined COLA to start the first Government Relations Department and has been critical in guiding COLA's deeming application with both the Centers for Medicare and Medicaid Services (CMS) (formerly the Health Care Financing Administration) and within the State of California. Throughout the last 24 years, she has been actively applying her talents and skills in government relations, research and development, education and training, sales and marketing, strategic planning and organizational development.
In addition to her experience at COLA, Zinsmeister has traveled the globe, including nearly all fifty states in the United States as well as Botswana, Europe, and Asia. Her work in Botswana over twelve years brought her into contact with hundreds of leaders and change agents focused on improving public service for the country's citizens. She is the co-author of the book, Transformational Leadership: Creating Organizations of Meaning as well as several publications. "Tammy thinks globally and likes to act and implement locally," said Douglas Beigel, Chief Executive Officer of COLA.
"Success for all of us who care about quality in healthcare depends upon authentic, value-based collaborations," said Zinsmeister. "I look forward to working with change leaders who have a dream to innovate quality and patient safety in laboratory medicine."
The new Innovation Division at COLA is a result of the organization's transition and sustainability initiative, which focuses on positioning COLA to embrace the future changes within its own organization as well as the overall healthcare industry. Through the Innovation Division, Zinsmeister will design and implement training systems and seek innovative solutions to improve the performance of laboratory medicine; utilize new approaches to create educational products that transcend the laboratory; and formulate effective new ideas and innovative strategies for product development, marketing, branding, and business opportunities.
"Innovation is something that happens throughout an entire organization," said Beigel. "I believe there is no one more capable than Tammy Zinsmeister to take our organization to the next level of innovation."
About COLA
COLA accredits nearly 8,000 medical laboratories and provides the clinical laboratory with a program of education, consultation, and accreditation. The organization is an independent, non-profit accreditor whose education program and standards enable clinical laboratories and staff to meet U.S. CLIA and other regulatory requirements. COLA is recognized by the Centers for Medicare and Medicaid Services as a deemed accrediting organization. COLA's program is endorsed by the American Medical Association (AMA), the American Academy of Family Physicians (AAFP), the American College of Physicians (ACP), and is also recognized by The Joint Commission. For more information about COLA accreditation services and educational products, and online educational opportunities, please call 800-981-9883 or visit COLA's web site at www.cola.org.[/vc_column_text][/vc_column][/vc_row]