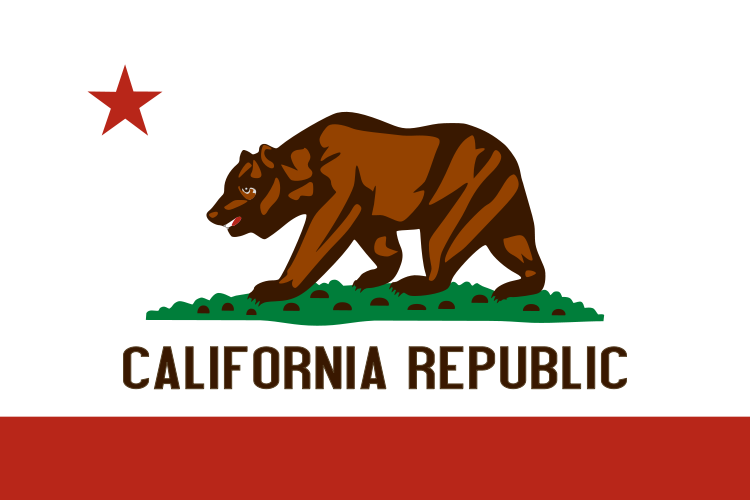 COLA was approved by Laboratory Field Services (LFS) to accredit laboratories for purposes of demonstrating compliance with California's unique laws and regulations, which are aimed to ensure quality in clinical laboratory testing.
COLA made its first application for approval in December 2011 and was given official notification of approval in September of 2013. Three other accrediting organizations, including CAP, JCAHO and AABB, have also applied and those applications are still under consideration.
What was the process of approval?
California has a long history of regulating clinical laboratory medicine and COLA is the first private, non-profit accrediting organization to receive deeming status. To receive deeming authority from LFS involves a highly complex review where the accrediting organization is required to demonstrate, at a minimum, equivalency of standards to the state's unique laws and regulations.
Over a 21 month time period, LFS reviewed COLA's policies and standards, survey forms and guidelines, surveying and deficiency writing policies, surveyor qualifications, complaint investigation policies, proficiency testing monitoring policies, their process for accrediting new labs, and procedures and due process when laboratories are deemed noncompliant.
Particular attention was given to COLA's policies and accreditation standards related to qualifications for testing personnel and supervision. Naturally, COLA will require all California laboratories (and those out-of-state laboratories performing testing on California patients) to meet the state's standards for licensure and qualifications of those persons performing testing or supervising testing of others. COLA has already created an educational fact sheet, for example, on the need for direct and constant supervision of unlicensed laboratory personnel and their limitations on duties.
COLA has been continuously deemed by the Centers for Medicare and Medicaid Services (CMS) since 1993 to provide federal licensure under the Clinical Laboratory Improvement Amendments (CLIA) 1988, and currently accredits nearly 8,000 laboratories nationally, including nearly 500 in California. With this recent state approval, clinical laboratories accredited by COLA are deemed to be both in compliance with California laws and regulations and the federal CLIA program.
During the deeming review process, COLA customized its program and standards for clinical laboratories to address all the unique laws and regulations of the State of California. Over the next several weeks, COLA will be implementing these changes and developing further educational materials to address the state's unique laws and regulations. In addition, COLA is monitoring changes in California law and regulations to keep abreast of the key changes, which may affect compliance activities in laboratory medicine.
What does this mean for laboratories or laboratory professionals?
Under state law you are required to hold a valid license or registration to operate your clinical laboratory. Laboratories in the state, and those out-of-state laboratories performing testing on California patients, will continue to be responsible for maintaining a valid state license or registration with LFS. Laboratory supervisors and other personnel will continue to work with LFS to keep any professional licenses or certifications required to work in laboratory medicine (e.g. phlebotomists, CLS license). However, if you are COLA-accredited your COLA survey and accreditation is seen as an alternative to the biennial state inspection and oversight. Your one COLA survey will meet both state and federal laws and regulations.
If I am a COLA-accredited laboratories what are my responsibilities to LFS as the regulatory authority?
Under this agreement, clinical laboratories are required to maintain current licensure or registration status with LFS. When you apply for renewal of your license, the revised name of your license will be a "Certificate of Deemed Status." A Certificate of Deemed Status is the same as a state license for your clinical laboratory. It simply is a license with a different name signifying that you are an accredited laboratory.
When will I get my Certificate of Deemed Status?
When you next renew your license with LFS, COLA-accredited laboratories will receive a Certificate of Deemed status. As a first step in the implementation of this agreement, COLA has provided LFS with a list of COLA-accredited laboratories.
How is a Certificate of Deemed Status different than a state license?
There is no difference between a state license and a "Certificate of Deemed Status" related to compliance with state clinical laboratory laws and regulations or for billing MediCal.
Will COLA provide information about my laboratory to Laboratory Field Services?
Yes, COLA will routinely report to LFS key information relevant to your laboratory performance, changes in test menu, changes in personnel and changes in ownership as a natural component of COLA's accreditation experience. You must also continue to retain responsibility to keep LFS notified of changes in ownership, test menu and personnel as a part of your licensure renewal and in accordance with state law for maintaining a valid license.
When will the other accrediting organizations be approved?
At this time, COLA is the only laboratory accrediting organization approved by LFS. The other accrediting organizations are in the process of review with no certain or projected timeframe for approval. COLA is supportive of the important role of private accrediting organizations in serving the state of California. Permitting private, non-profit accrediting organizations to perform surveys will help the state to perform its important lab oversight role with all appropriate vigor, while allowing labs to operate in an environment of transparency, and patients and doctors to use labs with confidence. Long term, COLA hopes to work with other laboratory accreditation organizations to further strengthen the lab medicine community and its dedication to patient care and safety.
For more information on COLA's deeming authority relationship with LFS, please contact COLA's Tammy Zinsmeister at tzinsmeister@cola.org.
If you would like to follow COLA for more timely updates and industry perspectives, you can follow/subscribe at the following links: