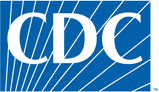 A representative of COLA addressed the Clinical Laboratory Improvement Advisory Committee (CLIAC) at its August 21-22 meeting , about growing quality problems at waived testing sites. The laboratory surveyor was invited to offer remarks on the waived testing issue, along with fellow private accreditors The Joint Commission (TJC) and the College of Pathologists (CAP).  The presentations occurred at the Centers for Disease Control (CDC) campus in Atlanta, Georgia.
In his presentation, "Waived Testing: Current Observations and COLA Solutions," Dr. Verlin K. Janzen, MD, FAAFP,  a member of COLA's Board of Directors, documented the growing role of waived testing, which consists of simple tests performed at the point-of-care that are "waived" from most federal oversight.  COLA, which has published a white paper on the subject of waived testing, said that evidence continues to mount that significant quality problems exist in the largely unregulated labs relying on these tests, with the potential to contribute to errors and even patient harm.
Research shows that the number of waived tests has increased from just nine in 1993 to more than 5,400 tests and 110 analytes. The waived testing quality issue also has been exacerbated by technology advances that enable many tests to now be performed using mobile devices by personnel with limited experience and training.
Janzen said that common quality challenges in waived testing sites include:
·         High staff turnover
·         Failure to adequately train personnel and determine if competency is maintained
·         Failure to perform/monitor/respond to QC as specified
·         Lack of knowledgeable lab director or involvement
·         Failure to document test, lot number or expiration
·         Failure to follow current instrument or kit instructions
·         Pre- and post-analytic errors
·         Waived sites performing non-waived testing
·         Failure to enter results into electronic medical records
Janzen added that COLA continues to believe more education is needed for Certificate of Waiver site directors and testing personnel.  He noted that COLA offers a variety of resources for waived labs, including online education, a procedure manual, competency and personnel management training, attestation management, self-assessment and feedback and COLACentral, an electronic repository for documentation storage.
If you would like to follow COLA for more timely updates and industry perspectives, you can follow/subscribe at the following links: