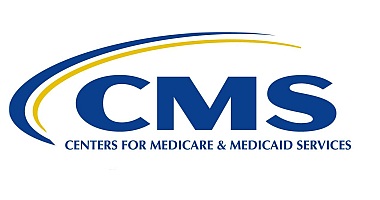 Agency offers healthcare providers flexibilities to ensure continued access to care for patients
Centers for Medicare and Medicaid Services (CMS) Administrator Seema Verma today announced new efforts underway at the agency to support millions of Americans impacted by Hurricane Harvey. The ongoing response at CMS is focused on helping Medicare and Medicaid beneficiaries, providers, facilities and the general public with their immediate needs and ensuring access to healthcare services and resources are not interrupted throughout the recovery.
Healthcare providers, as well as the entire healthcare system, have been strained by the impact and recovery from Hurricane Harvey. CMS is working together with the Texas and Louisiana State Survey agencies to allow flexibilities for healthcare providers serving patients in the impacted geographic areas. The agency has been working with the state to address Medicaid program flexibilities related to enrollment requirements and, with respect to Medicare, have targeted relief to individuals and facilities. Some of the Medicare flexibilities that have been put in place include:
Delay or suspend onsite annual re-certification and revisit surveys for certified providers.
Delay or suspend certain enforcement actions.
Allow additional time for providers to submit Plans of Corrections.
Allow healthcare providers to exceed their certified bed capacity by 10 percent (additional increases over the 10 percent will be processed on a case by case basis to assure safety).
Allow clinical labs to set up Temporary Testing Sites and perform waived testing following the manufacturer's instructions at the temporary site.
Many of these flexibilities require an 1135 waiver and CMS has been communicating through web postings, tweets and other forms of media to ensure providers and facilities know what they need to do in order to request these.
Questions from providers can be sent to the CMS Dallas Regional Office via email: RODALDSC@cms.hhs.gov. Additional information can be found at the following links:
https://www.cms.gov/Medicare/Provider-Enrollment-and-Certification/SurveyCertEmergPrep/Downloads/All-Hazards-FAQs.pdf
https://www.cms.gov/About-CMS/Agency-Information/Emergency/index.html
https://www.cms.gov/About-CMS/Agency-Information/Emergency/Downloads/Consolidated_Medicare_FFS_Emergency_QsAs.pdf
CMS will continue to work with Texas and Louisiana in their recovery. The agency continues to update our emergency page (www.cms.gov/emergency) with important information for state and local officials, providers, healthcare facilities and the public.
To read previous updates regarding HHS activities related to Hurricane Harvey, please visit https://www.hhs.gov/about/news.
To learn more about HHS resources related to Hurricane Harvey, please visit https://www.hhs.gov/hurricane-Harvey.