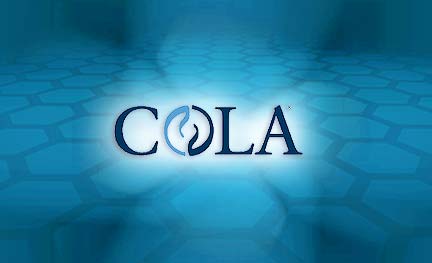 COLA will sponsor a live webinar on two emerging healthcare delivery and cost savings models, Accountable Care Organizations (ACOs) and the Patient Centered Medical Home (PCMH) for clinical laboratories on Tuesday, May 22 from 2-3 p.m. EST.
The program will be led by Dr. Michael S. Barr, Senior Vice President, Division of Medical Practice, Professionalism and Quality for the American College of Physicians.
"We are particularly excited about this program, because of the tremendous interest in where exactly lab medicine fits into an ACO or PCMH program," said Douglas Beigel, CEO of COLA. "Dr. Barr's division is responsible for policy development and advocacy for issues such as inter-professional team-based care, the patient-centered medical home and health information technology, so he will offer some interesting insights into these concepts and the role that laboratories will play in their implementation."
ACOs are groups of doctors, hospitals, and other health care providers who come together voluntarily to give coordinated high quality care. Providers who comprise an ACO are held accountable for both costs and patient outcomes. Reimbursements are based on providers successfully achieving both measurable quality benchmarks and cost reductions for a specific group of patients. Federal regulations establishing ACOs took effect at the beginning of the year.
PCMH is a team-based model of care led by a personal physician who provides continuous and coordinated care throughout a patient's lifetime to maximize health outcomes. The PCMH model is based on the concept that primary care is a comprehensive process, one which engages primary care provider(s), the patient, the patient's family, and other providers. PCMH accreditation is offered by the National Center for Quality Assurance. Other healthcare providers and policymakers in many states are exploring PCMH projects of their own.
The COLA webinar is part of an ongoing series which focuses on a wide range of topics of interest to laboratory professionals, from Preventing and Responding to Exposures to CDC-recommended Good Laboratory Practices.
To register for the webinars, which range in cost from $50.00 to $100.00, visit www.LabUniversity.org. One (1) P.A.C.E. credit will be awarded after the completion of each webinar.
If you would like to follow COLA for more timely updates and industry perspectives, you can follow/subscribe at the following links: