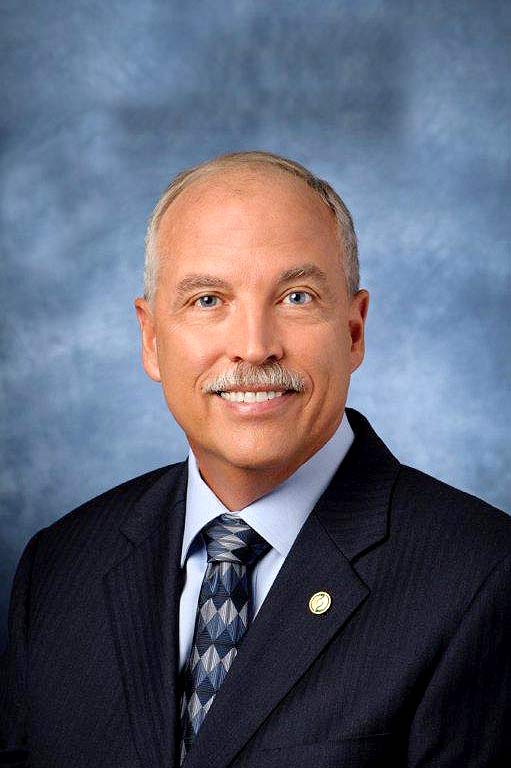 By COLA CEO Douglas Beigel
The Healthcare System's Perfect Storm
You hear the term "perfect storm" a lot. It typically means that a unique alignment of circumstances has occurred, one which has the potential to produce major changes in an existing status quo.
The nation's healthcare system – and with it, the clinical laboratory community – has entered its own perfect storm period. So many changes are underway, and a number of challenges continue to await solutions. As a result, we have entered a period in which fundamental transformation is unavoidable. In just a few short years, the healthcare system, and the patient experience, will seem remarkably different than it does now.
Among the changes and strategic challenges in play:
• Affordable Care Act implementation: As the ACA comes online, about 35 million new patients will enter the system, and preventive testing will play a bigger role than ever before.
• Budget pressures: The recent fiscal cliff agreement between the White House and Congress is only the latest chapter in a story which continues to unfold. Tighter reimbursements will continue to raise pressures to rein in healthcare costs across the system.
• Emergence of new healthcare delivery and cost savings models: The Patient-Centered Medical Home (PCMH) and Accountable Care Organizations (ACOs) are being applied with increasing frequency. According to NCQA, there were 5,200 certified PCMHs as of January 2013. CMS reports that more than 250 ACOs have been established since passage of the ACA.
• The rise of retail medicine: More and more patients are having their medical needs met not in hospitals or doctor's offices, but in non-traditional retail settings. MinuteClinics operates 625 and Walgreen has 350. A 2012 RAND Corporation study found that use of the clinics increased 10-fold from 2007 to 2009 among those with commercial health insurance.
• Electronic Medical Records (EMR): As more and more practices move towards adopting CMS's "meaningful use" standards for EMRs, a patient's medical records will become more commonly available and accessible to everyone involved in providing their healthcare. That means that tests can be performed once and results shared among many providers.
• Fewer regulated tests: Under CLIA, the term "waived testing" refers to simple to perform tests exempt from the law's requirements. Labs which perform only tests designated as waived by FDA do not have to undergo biennial surveys. There are more than 150,000 waived testing labs in the United States – about 65 percent of the total. According to CMS, 84 percent of all tests now performed in POLs (including the 67 percent that are waived, and the 17 percent which are provider-performed microscopy) are not regulated under CLIA. This lack of proper oversight can translate into greater potential for errors. Data shows that 46 – 68 percent of all errors occur during the pre-analytic phase. Moreover, 31 – 43 percent of all waived labs do not follow manufacturers' instructions. CMS has publicly stated that expanding the scope of CLIA to include presently unregulated tests remains an agency priority.
• Workforce challenges: According to the Bureau of Labor Statistics, there is a need for 14,000 new lab professionals annually, yet educational programs produce only 5,000 per year. Further, waived testing sites experience a high degree of turnover. CMS data indicates that 43 percent of waived labs experience a change in testing personnel over a 12 month period.
With so many things in a state of flux, making informed decisions and forecasts that can help clinical laboratories successfully navigate the unfolding changes in medicine poses its own set of challenges. COLA is advising its clients to begin this complicated process in three ways:
1) Communicate: Often seen as a commodity, laboratory medicine impacts 70 percent of all doctors' diagnostic decisions. Laboratories do not operate in a vacuum. The work they do impacts the lives of real patients. That reality is too often overlooked, which it is why laboratorians should communicate the importance of the work they do to patients, governmental leaders, the media, payers, and anyone else who will have a hand in shaping healthcare policy in the future. This is especially important in an environment of precious, finite resources, as well as growing pressure to use those resources efficiently.
2) Integrate: Laboratories should proactively define their proper role in ACOs and the PCMH. To date, no one has sought to do this, which is why COLA has established its own "Patient Centered Laboratory Excellence" program. The purpose of this program is to ensure laboratories are not left behind once these healthcare payment and delivery models are fully implemented.
3) Improve: Cost reduction pressures, use of the same test by multiple healthcare providers, shortages in qualified laboratory workers, and the rise of unregulated testing all necessitate that laboratories make quality a living, daily concern. CLIA 88, which emphasizes biennial, snapshot compliance with federal quality standards, is a good starting point, but there is much more laboratories can do to make quality a sustainable part of their culture. COLA's Continuous Quality Initiative and its waived testing program are designed to educate lab so as to make common errors rare.
With so many changes happening across the healthcare system, no one can predict with certainty how things will look five or ten years from now. While no one yet has definitive answers, the time is right to start asking questions. Laboratorians have an intellectual leadership role to play. Let's make sure we have a seat at the table.
If you would like to follow COLA for more timely updates and industry perspectives, you can follow/subscribe at the following links: