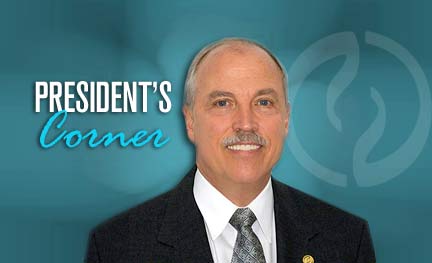 ACOs and PCMH: What Do They Mean For Your Lab?
By Doug Beigel CEO of COLA
Two innovative models have the potential to transform the healthcare delivery experience for both patients and providers alike in the years ahead, and it is possible you might not yet have heard of either of them.
Federal regulations establishing the first model – the "Accountable Care Organization" (ACOs) – took effect at the beginning of the year.
According to CMS, ACOs are groups of doctors, hospitals, and other health care providers who come together voluntarily to give coordinated high quality care. Providers who comprise an ACO are, in effect, held accountable for both costs and patient outcomes. Reimbursements are based on providers successfully achieving both measurable quality benchmarks and cost reductions for a specific group of patients.
ACOs were established under the Medicare Shared Savings Program, enacted as part of the Affordable Health Act. According to the new regulations, ACOs must serve a minimum of 5,000 patients for no less than three years.
The ACO can select one of two reimbursement models. The "one-sided" approach allows for them to share in any savings without accepting commensurate responsibility for risk. The "two-sided" approach allows for them to share in an even greater percentage of savings, provided that they also accept a share of the risk for not meeting targets as well.
The second concept – the "Patient Centered Medical Home" (PCMH) – originated in the 1960s, yet is now experiencing increasing application.
According to the American College of Physicians' (ACP) definition, PCMH is a team-based model of care led by a personal physician who provides continuous and coordinated care throughout a patient's lifetime to maximize health outcomes. At the heart of the PCMH model is the concept that primary care is a comprehensive process, one which engages primary care provider(s), the patient, the patient's family, and other providers.
The National Center for Quality Assurance, which offers PCMH accreditation, issued its most recent set of standards in January 2011. Meanwhile, healthcare providers and policymakers in many states – including North Carolina, New Jersey, Texas, Rhode Island, and Maine – have initiated or explored their own PCMH projects.
So how do these two concepts differ?
Whereas the ACO model applies to health systems and larger groups, and includes a risk/reward approach towards cost savings, the PCMH concept applies to primary caregivers. Further, the latter assumes that better coordination among caregivers will result in cost savings as well as improved patient care.
One additional question all of us need to start asking ourselves: How do these concepts apply directly to lab medicine?
If you search the Internet for "ACO" or "PCMH," you will find a lot of material on the subject – including information about programs intended to help healthcare professionals who want to take advantage of these cost-savings opportunities. For example, ACP – one of COLA's founding members – has launched a "Medical Home Builder" website which can help primary practices transition to a PCMH model.
To my knowledge, however, no one has yet focused on where exactly lab medicine fits in to a flourishing ACO or PCMH program.
Indeed, within the laboratory community itself, there seems to be a lot of basic confusion.
In November, COLA performed a survey of labs across the State of Maryland. In addition to being the location of COLA's headquarters, Maryland is home to Johns Hopkins Medicine, the National Institutes of Health, and the University of Maryland Medical Systems.
Nonetheless, despite the relative sophistication of the state's healthcare community, COLA's survey indicated that only 18% of respondents were familiar with the ACO concept. Of these, only about one in four respondents believed that the rise of ACOs was relevant to their ability to operate.
To help redress this situation, COLA has begun working on defining the lab medicine component of both models – but especially the PCMH concept because of its direct applicability to so many of the physician-operated labs (POLs) it serves.
Minimally, we believe that guidelines for labs participating in a PCMH should build on the following assumptions:
• An emphasis on continuous rather than biennial compliance with quality standards.
• A realization that close to patient testing enhances patient satisfaction and patient care.
• Test menus and instrumentation decisions should be the result of rational choices.
• A lab's billing/coding/management practices should contribute to a PCMH's sustainability.
• The lab's culture should support the sharing of information.
• Best practices/evidence-based critical pathways are crucial to the PCMH's model's ultimate success.
COLA is in the process of fielding an ACO/PCMH pilot program, and I look forward to reporting back to you on the results of that study and our additional research in the future.
If you would like to follow COLA for more timely updates and industry perspectives, you can follow/subscribe at the following links: